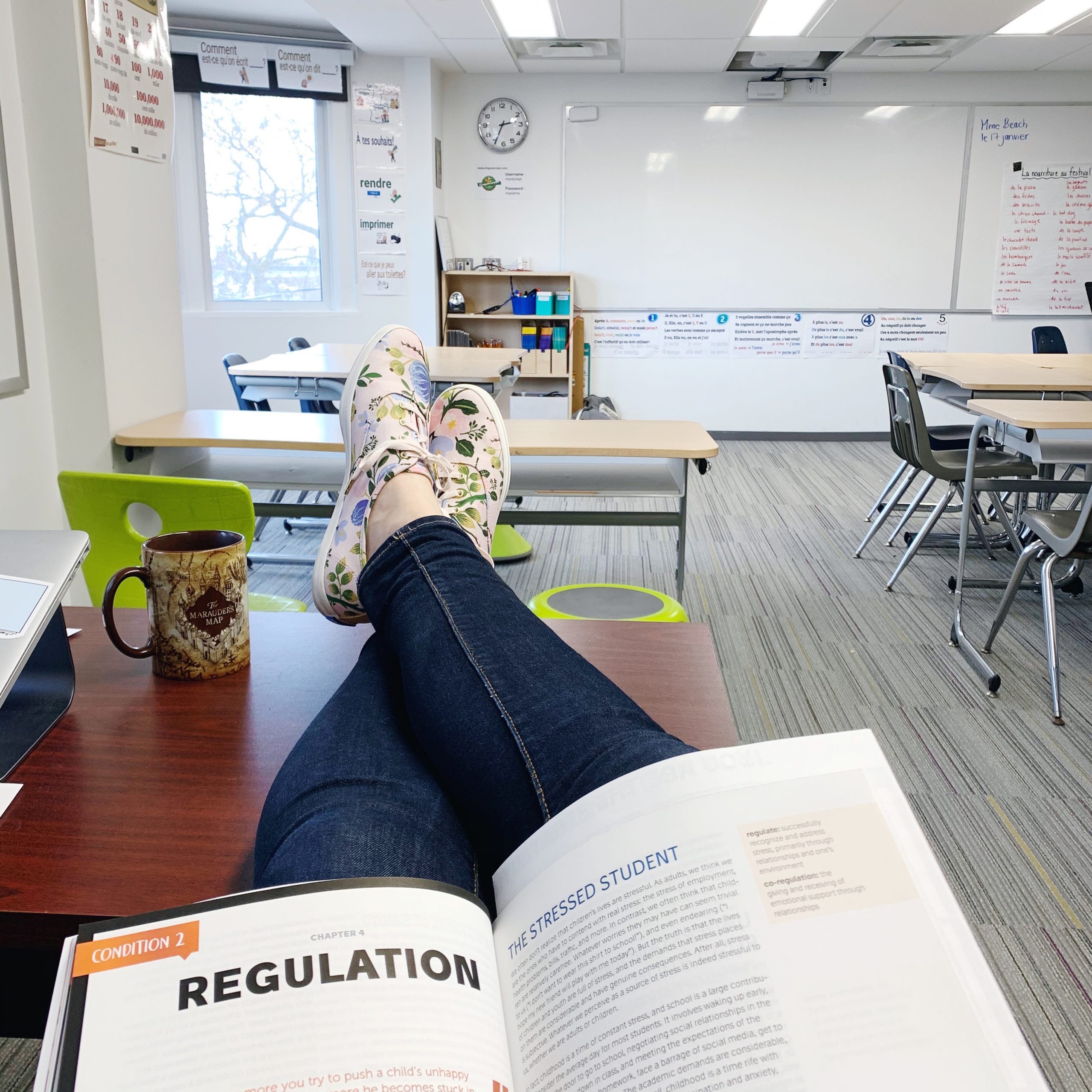 I have a meeting today, and I'm not exactly looking forward to it. Not because of the meeting agenda. The conversation planned is important and relevant.
It's just that I feel like I'm being pulled in a million directions at work, and while I know it will eventually settle, when there is one. more. thing. on your schedule, it's overwhelming. I also probably could easily not go, because it's kind of optional-ish.
I'm in the middle of trying to grow my teaching practice in two different areas. I've been wondering a lot about assessment and also about student well-being; however, my time to do meaningful work between them feels split, and I often feel like I'm doing both of them crappily (yes, I'm making that word up).
I was speaking with @nblair about this at our third Face to Face session on Friday, and she gave me a helpful reframing. She said, "Instead if looking at it as two projects, try to see it as you're exploring many elements of your teaching practice, right now."
That reframing gave me permission to feel that baby steps in both of the areas are steps on the same path. Growth is messy and slow. And, importantly, growth doesn't care about lining up with a school calendar. My goal need not be perfection.
I just want to try and do a little bit better than I did yesterday.
So, I'm going to show up to this meeting. I'm going to show up, because showing up is a baby step. I'm going to show up, because my students deserve it. I'm going to show up because I love my school. I'm going to show up because we can do hard things.
Sometimes I even succeed in this.
Cute shoes help.
Jenn