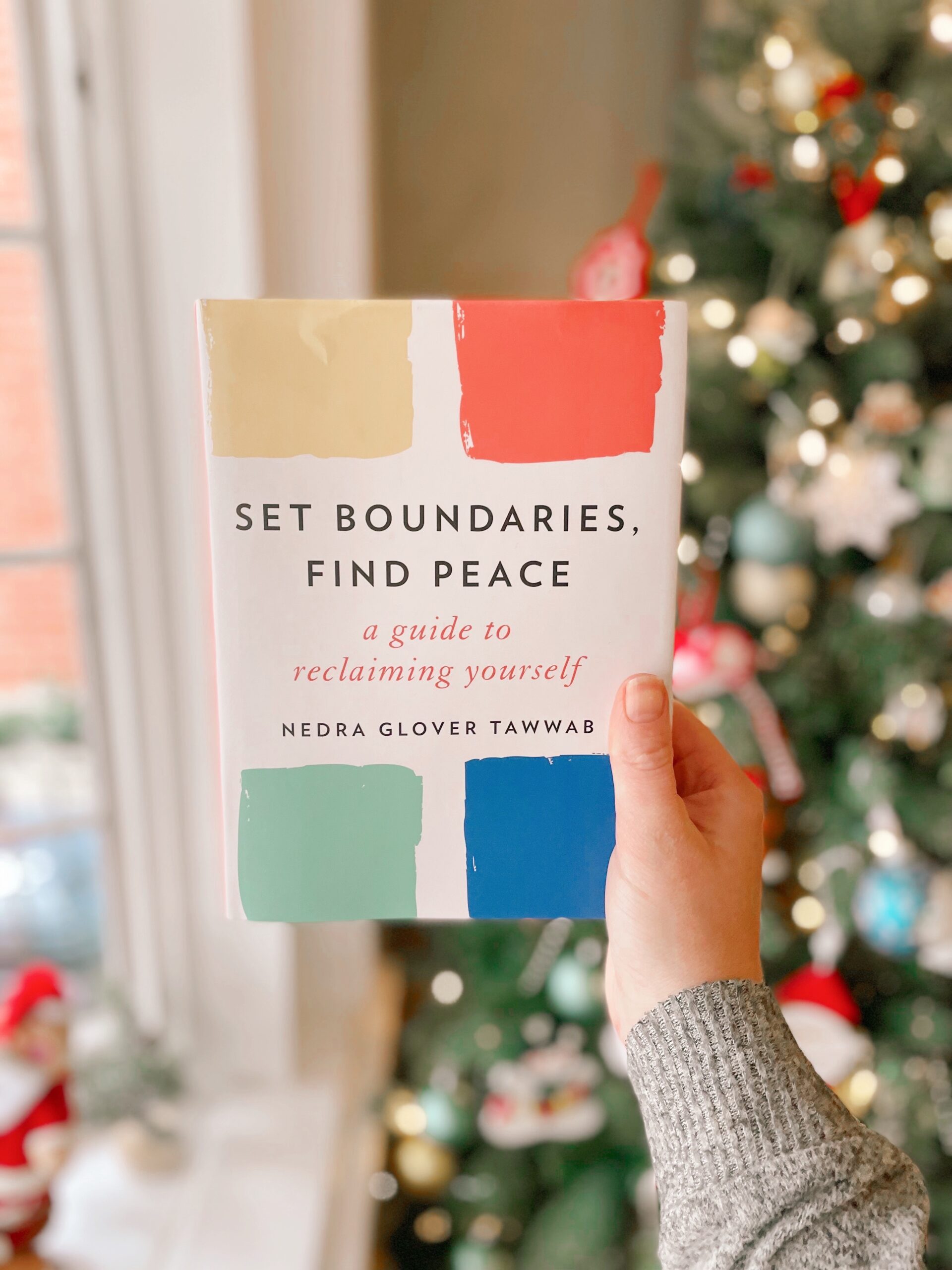 Just before the holidays (hence the Christmas tree photo), I read Set Boundaries, Find Peace by Nedra Glover Tawwab. I think like many of us, the pandemic permitted my boundaries between home and work to become so woven together, that it has been difficult to see where the work-me ended and the home-me began.
I love teaching deeply, and I was letting the unwinnable task of trying to  control an uncontrollable environment, consume me. I was terribly worried of failing my students, even though pandemic learning was new territory for everyone.
"…do only what is most important. Sometimes we do things that aren't important to us but that we believe maintain a particular image of 'good parent' or 'person who has it all together.' " Nedra Glover Tawwab.
Set Boundaries, Find Peace is an excellent read for anyone looking to do some work in this area. I loved the connections between boundaries and burnout which was exactly what was happening to me. I especially found it helpful to read about boundaries that can be more than simply saying, "No." There are many forms of boundaries.
This past fall, I took my work email off my phone . Friends, it as been life-changing. The best way I can describe it is that I physically feel lighter. I absolutely enjoy my work more because I'm not carrying it around with me everywhere I go.
Set Boundaries, Find Peace has practical examples of what you might say to help create boundaries in your own life and how to deal with the natural guilt that comes with setting boundaries with people you love. There is a lot in here for anyone who is looking for more balance in their habits and relationships.
Nedra Glover Tawwab is also an excellent follow on Instagram @nedratawwab.
View this post on Instagram
If you're interested in reading a book to help your own teacher well-being, this is one I recommend.
Jenn