While the exact wording of my Cohort 21 goal and action plan are still to come, one thing I know for sure is that I will be exploring the area of oral communication in a core FSL classroom. In particular, I want to dive deep into how I might get my students speaking more often, not only with me, but also with each other.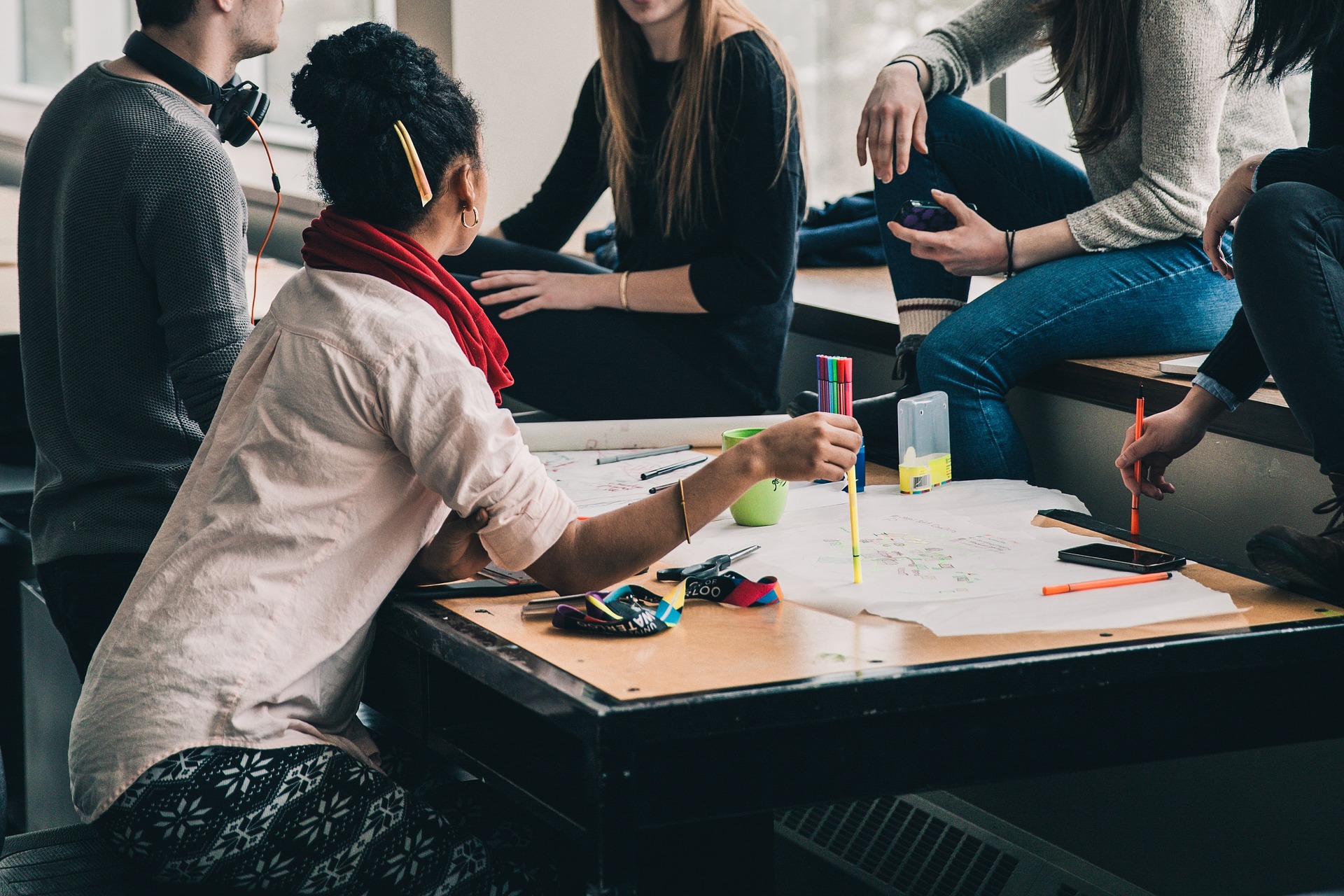 I have a few ideas that I'm hoping to try; however, before I got too far into the phase of testing new things out in my classroom, I wanted to take the temperature of where my students are at right now. Last week, I put together this Google Form for my students to complete anonymously. I thought of all of the different ways we use oral communication in our classroom, and I asked them to rate their confidence level with each.  My plan is to use this same survey in May to (hopefully!) identify areas of success and areas where we can still do more work together.
This survey was completed by 28 Grade 7 Core French students with a variety of backgrounds when it comes to learning French as a second language. Some students come from immersion programs, some have been in a core French program since kindergarten, others since Grade 4, and I have a few students for whom this is only their second year learning French at all.
This might be the way many of my students speak French in class most often. We read chorally, we read and perform skits, and students read sentences, paragraphs, stories, or speeches they've written. I'm glad to see a good number of students feel confident with this skill.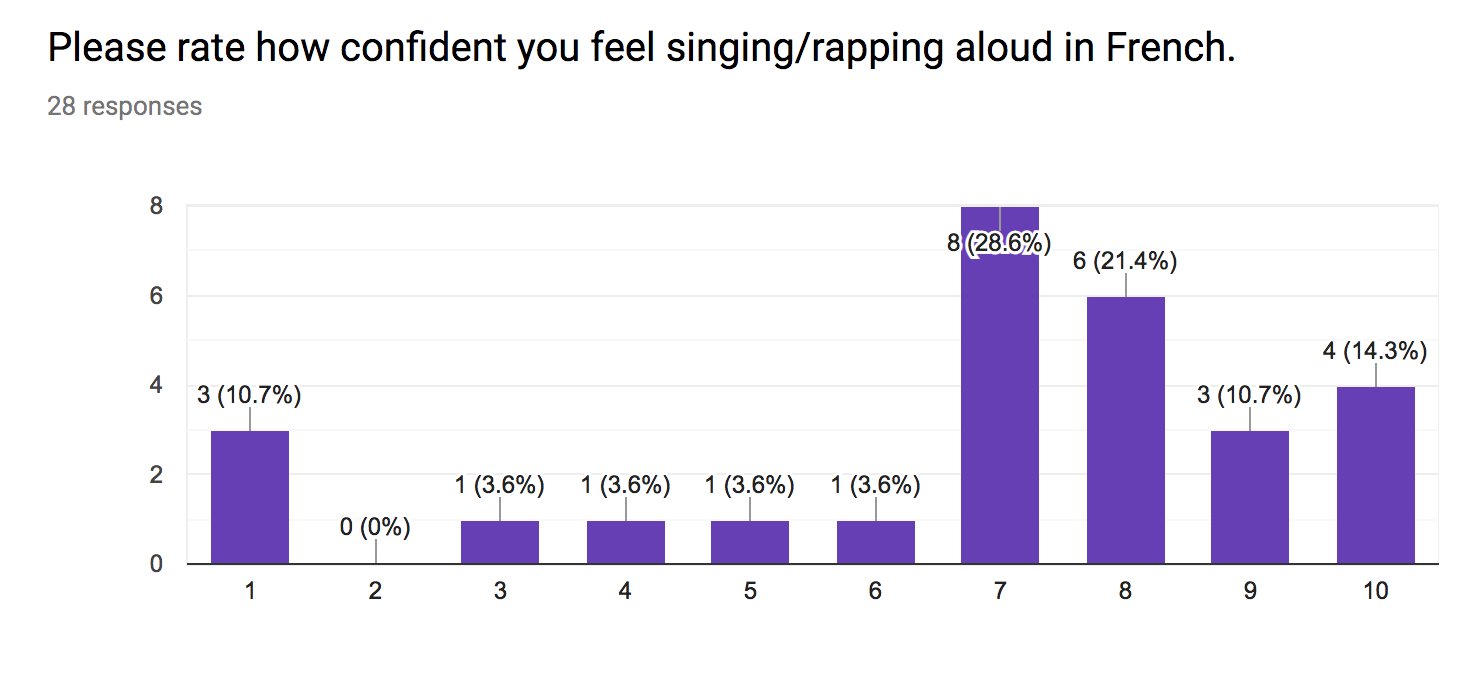 This question is interesting and fun to analyse. Last year, when these students were in Grade 6, we used many DJ DELF/Etienne songs in our classroom to learn new vocabulary and grammar. They were so enthusiastic that we even had a DJ DELF concert at the end of the school year. It doesn't surprise me at all that this is the highest area of confidence. I need to capitalize on this!
Speaking in complete sentences without much support is tricky, so it's natural to have lower levels of confidence than simply responding to a question or sharing an idea quickly. One FSL teacher I know says he always expects each response to be a complete sentence (hint – listen for a verb in their response), even if it slows down the class. I think slowing down is a huge part of what I'm going to have to look at moving forward, so I can do this as well. Less is more.
The last question is the part of the survey that shocked me the most. Here, my students seem to be more confident speaking French with their classmates than they actually show me in class. I want to interpret this result to mean that students can do this, and my next step is finding out how to get the language out of them more consistently. Many of my students will speak to me in French during class, but getting them to talk to each other in French during class, that's the dream.
I was nervous putting this survey out there for my students to complete. I taught many of these students last year as well, so it feels a bit personal; however, I'm pleased to know our starting point and excited to see their growth by the end of the year!
Jenn