I just realized that this, in fact, is my SECOND post. People, this is why I gave myself a 3 out of 10 on the blogging proficiency front during yesterday twitter chat T-T Well, without further ado, I present to you, my second post!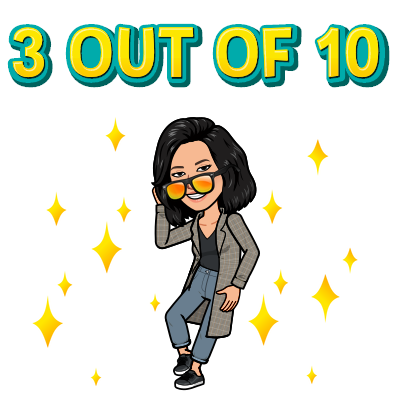 Reflections from our first face to face:
I hadn't the faintest idea what to expect from the first face to face meeting. It can be really healthy to go into something without any expectations though. There was no priming with the day's full schedule e-mailed in advance and so I was made more open to the experiences of the day than I might have otherwise been. I imagine now this was done intentionally–if it wasn't, well done and keep the new recruits on their toes next year too!
There were a few things that made a big impact on me:
Within the first half hour of arriving at York School, I had conversations with so many people that I can barely count them on both my hands. Everyone, both new and returning, was incredibly warm and inviting. You could tell that there was this excitement in the air for learning and collaborating. It was palpable.

Facilitators, coaches and mentors, you are all amazing. For every question or challenge, someone had an answer or could direct me to someone who did, zero to sixty in 2.5 seconds.

You guys weren't lying about snacks, coffee and tea galore. It was a bit of a slow morning for me, but being able to caffeinate and carb-load all day really helped keep me in the game. 
A couple suggestions for improvement:
I would love a re-usable name tag for all the face to face sessions. That would really help out with that one or two "heyyyy youuu" scenarios.

A few more 5 minutes breathers between activities would be nice. I drink A LOT of water, if you get what I mean 😉

The large group discussion (based on how long we've been teaching and age) were great ideas, with a lot of incredible conversation. However, I had a lot of trouble hearing everyone and think that creating smaller sub-groups for easier conversation might be worth trying next year.
Now, for the Power of Three:
I believe the three most urgent needs for my students are the following:
Learning to work collaboratively

Being resilient

Developing problem-solving, application, critical thinking skills
There has been a lot of conversation with my fellow math teachers. Formal interviews with students have not yet been completed. Up to this point, these are my 3 top insights:
Teachers find that using the whiteboards regularly is pretty easy. Depending on how one wants to use them, incorporating white boards can be very low effort, easy to just drop into a class and flexible

After visiting teachers in the classroom and conferencing with them, it seems that my original vision of a 1:1 ratio of socratic method vs. inquiry and problem-based teaching was unrealistic. For both teachers and students alike, re-thinking how we teach and learn, then also implementing that, needs to be rolled in incrementally. We also need to leave a lot of room for input, more re-thinking, and revision.

Students are starting to buy-in and enjoy using the whiteboards as a way to work collaboratively. They're starting to ask for it in class as a way to break the class up and change pace. Though, there has been some frustration voiced at not being able to copy everything from the whiteboards down in their notes. I might need to be clearer about when it is and isn't necessary to have a hard copy of it.
I'm looking forward to finishing up formal interviews with students to get more of their input on where they'd like to see collaborative work and inquiry learning go!