Since taking on my Action Plan, I have struggled slightly with pin pointing exactly where I sit with my dissection overhaul.  I was hoping to redefine the task, but in the end, only met the modification stage.
I found this great infographic that helps quite a bit when trying to reach the deep end in the SAMR model.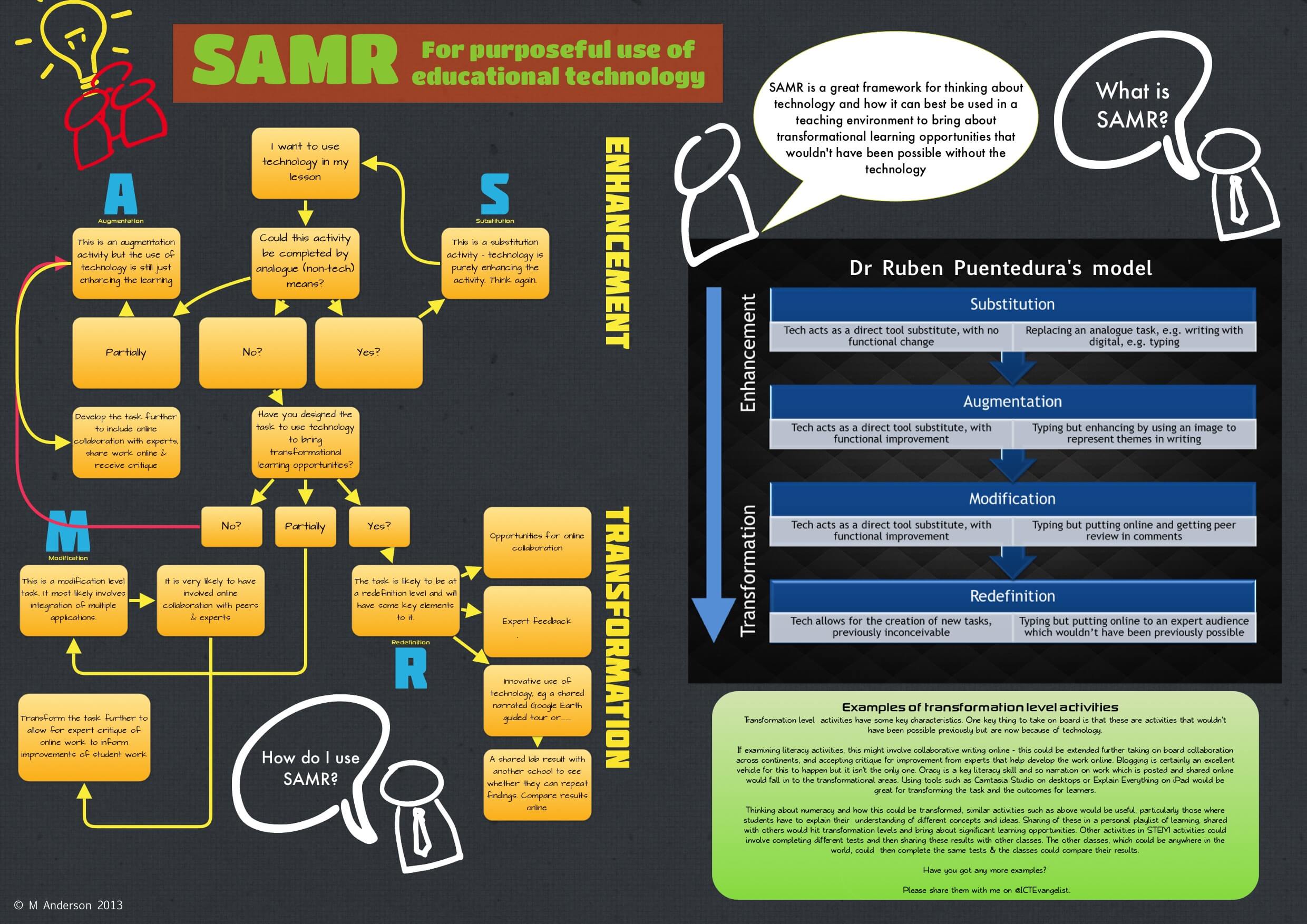 Are you hitting where you thought you were?