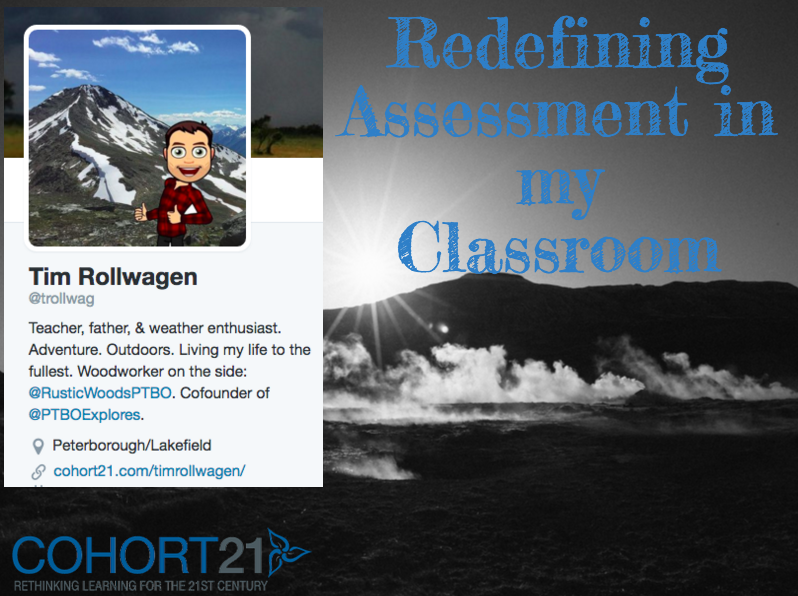 Learning really never ends, eh?  Cohort 21 has provided me with yet another chance to think, re-evaluate, and implement new practices in teaching.  Working alongside some fantastic facilitators and coaches, and with a new cohort of educational thinkers and tinkerers, I have received much feedback on assessment and feedback in my classroom.
A few key aspects to this year:
Moving forward, assessment truly is a journey.  Working with a few colleagues at my school, we implemented an Assessment Tuning Protocol PD session that involved faculty from a variety of  disciplines. The feedback I got when presenting my classroom dilemma was astounding. Working with my colleagues not only allowed me to tune my assessment practices, it also offered us a chance to learn from each other in a meaningful and respectful structured session.  Everyone walked away with something new to think about- this not only helped in opening the dialogue on assessment strategies, it also benefits the students and their learning.
Working and learning from others has offered the most practical growth for me this year.  Comments on blogs, working with colleagues, and informal conversations during Cohort 21 face to faces has meant a redefining of how I use assessments in my class.
We are constantly working towards being better – a better self, a better educator, a better husband, a better father… In the end, it is most important to always believe in the journey – there is no perfection, only a path of learning that never ends.
Thank you to all those who helped with my action plan this year. Your comments, ideas, and suggestions have been very much appreciated! Looking forward to our next Face to Face in Hamilton.