So I tried something new this year. Every morning, I've taken a few seconds (sometimes minutes) to reflect on what I am grateful for that day, and I've been writing it on the board in my classroom for my students to see.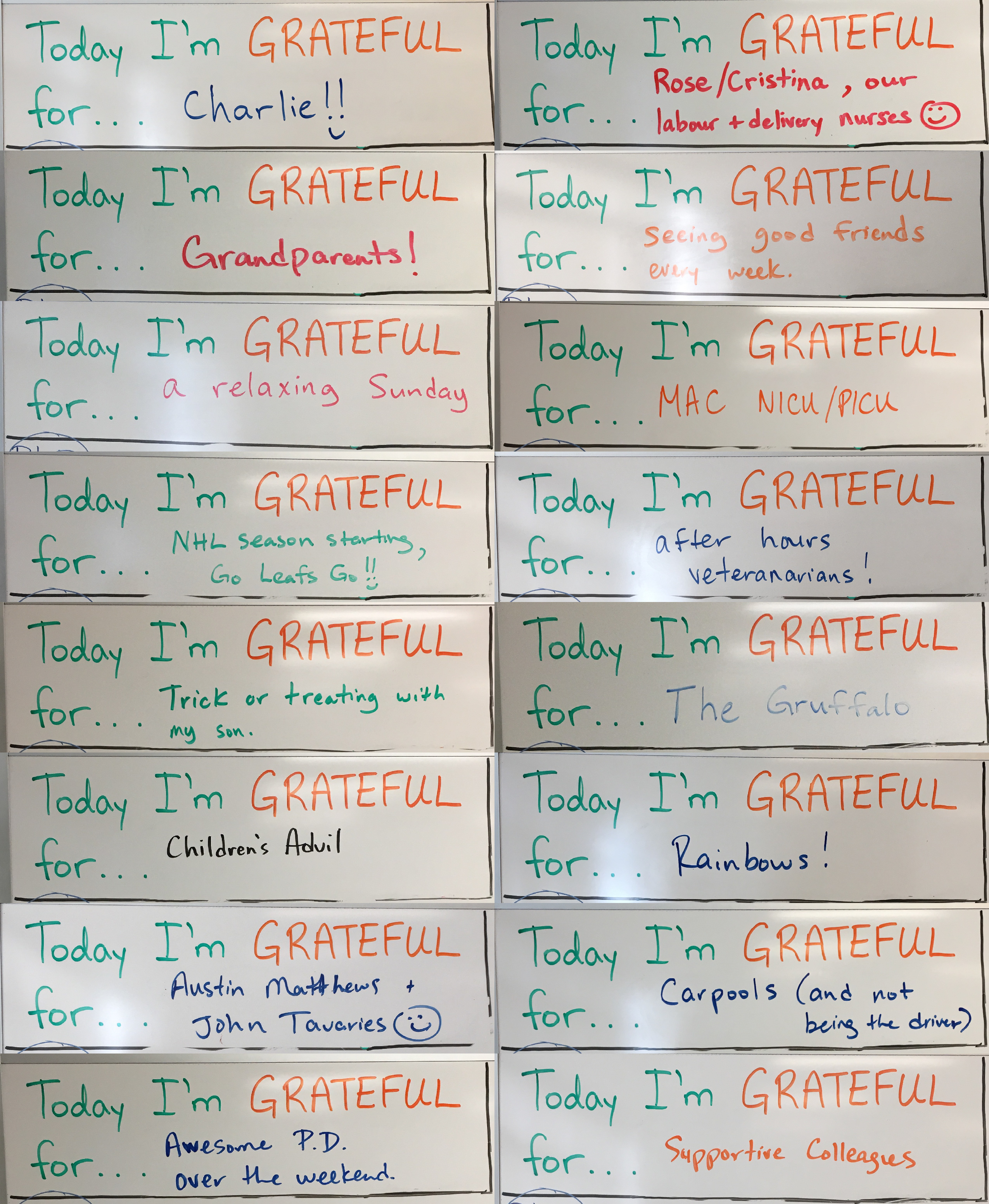 Here are what I would consider the "results" thus far:
It has helped me start each school day with with a

smile

.
When I have a stressful day ahead, it gives me a moment to breathe and consider the bigger picture of just how lucky I am.
It's helped me to be grateful for small things, like being able to see my friends at hockey each week.
It's helped me to be grateful for big things, like my family and all the support they provide.
It's sparked conversations between myself and my students (eg. "Sir, why are you grateful for an after hours vet? Is your dog okay?", which led to some great chats about their pets).
I even overheard some grade 12 girls who were working in my room, prior to starting their study session, go around the table and each say what they were grateful for.
Another approach I've trying this year is emailing/texting people to thank them and/or congratulate them. I've mainly been doing this when my stress levels have been off-the-charts as a way of forcing myself to take a breath and gain some perspective. Also, selfishly, writing these messages just makes me feel happy.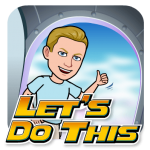 AND NOW FOR MY CHALLENGE!
I'm asking everyone that reads this post to take a minute to reflect on what YOU are grateful for and write it in the comments section below. Let's see how far our gratitude can spread through both the current Cohort 21 members and alumni, and hopefully beyond.
@gnichols @jmedved @lmitchell @edaigle @kzelinsky @mverbeek @jsetzkorn @fsawyer @bsimmons @jabrams @lkominar @mbrims @ljensen @adamcaplan @nblair @lmcbeth @gvogt @lbettencourt @ckirsh @tfaucher @mmosun @lmustard @amaingot @ddoucet @amacrae @acampbellrogers @mneale @ashaikh @jweening @tjagdeo @hpalmer @dtaylor @lrife @rhae @ceby @mschneider @kjoyce @kmitchell @jsyrota @lbelanger @wwoloshyn @jgravel @rutheichholtz @egelleny