The thing that's been pedagogically "stuck in my craw" recently is my students' daily homework, specifically, how much math homework is enough?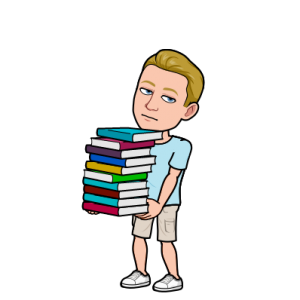 Our math department's current homework model is shown below. We have every section's homework broken down into the categories "Minimum Expectation", "Further Practice", and "Challenge Questions". The problem we continually see is that students attempt the "Minimum Expectation" questions only, then stop, regardless of whether they got the questions right or wrong. This is problematic to us for 2 reasons: First, there are good questions being ignored in the "Further Practice" section, and second and MOST IMPORTANTLY TO ME, my students are not even attempting the "Challenge Problems" which are the Thinking/Inquiry problems defined by KICA, which make up about 20% of our courses. Of course we tell them repeatedly that they need to be consistently trying all the homework questions, but our message only gets through to some of our students.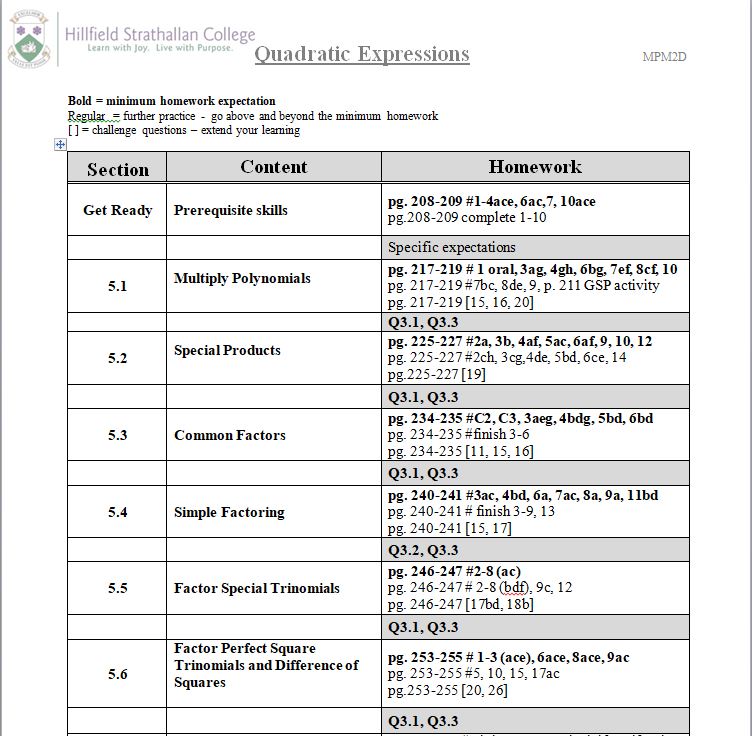 So we're looking to revamp how we assign homework (in fact it's one of our departmental goals for this year) and I'm looking for feedback from the Cohort 21 community (and beyond) on what is the best way to do this.
First and foremost, I think we can go from 3 categories to 2. Something like "Standard Expectation" and "Further Practice, if needed", and in the "Standard Practice" we could include questions from each of the KICA categories at various levels, thereby ensuring that all students are attempting critical thinking problems on a daily basis. Then, in the "Further Practice, if needed" section, recommend more practice for those who struggled with the initial problems. I'm in the brainstorming phase on this right now and I have some concerns:
How many problems is enough practice in the "Standard Expectation" section? This is really hard for me because I've got 2 competing beliefs in my head.

First

– Lots and lots of practice creates a solid foundation of knowledge, but, 

Second

– o

verloading students with too much homework that has repetitive questions makes math not enjoyable.

Will students (especially grade 9s and 10s) take it upon themselves to try the "Further Practice, if needed" problems? I hate to be glass-half-empty on this one, but in my experience, especially in grades 9 and 10, students actively strive to have as little math homework as possible.
How can we be more explicit with the "Further Practice, if needed" section? For example, if a student struggled with #8 in the "Standard Expectation" section, how do they know that #10 in the "Further Practice" is similar and should be attempted?
I just read Jen Weening's blog post (@jweening) on using google forms to 'create your own adventure' and I'm excited about the power of this to help direct students to the proper problems for them, but also feeling overwhelmed at the prospect of having to create something like this for each unit in each math course.
I also tried something called Homework Trees last year (I even wrote a blog post about it) which were somewhat successful, but in the craziness of the Spring term last year, I didn't commit to them every day in every course.
So in conclusion, how might we:
Make homework purposeful?
Ensure homework provides enough practice without being repetitive… Unless a student needs it to be repetitive?
Have our students self-assess when they need extra practice and how to locate that extra practice?
As I said earlier, I'm looking for help on this one, so please leave any feedback/comments/suggestions you may have. THANK YOU!!