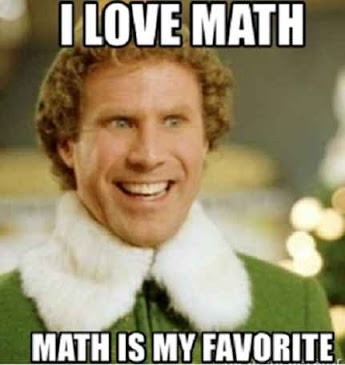 I'm trying something new with this post. I'm going to try to keep this short and sweet. Get in and out quick. Get right to the point. No more long-winded, drawn out, over explained blog posts. (I'm not off to a good start am I?)
I've been trying something in my calculus class lately. It involves VNPS. This stands for "Vertical Non-Permanent Surface" and the goal is to get students up on their feet working working on a surface that easily erases, which means they don't have to be afraid to make mistakes (see image below). I've had students do VNPS individually sometimes and in groups other times. When I use groups I have the students draw cards to determine their partners. I do this based on the recommendations of Peter Liljedahl in order to ensure fairness, that students work with others they wouldn't normally choose to work with, and mainly to avoid the constant complaints 🙂
VNPS is nothing new. Many math teachers all over the world are using it in their classrooms. So how have I been using it specifically? (FINALLY THIS GUY GETS TO THE POINT! So much for short and sweet!) I've been giving my students the skeleton of problem and then I have them choose their own values for the constants and exponents I've indicated. The image below is an example of this.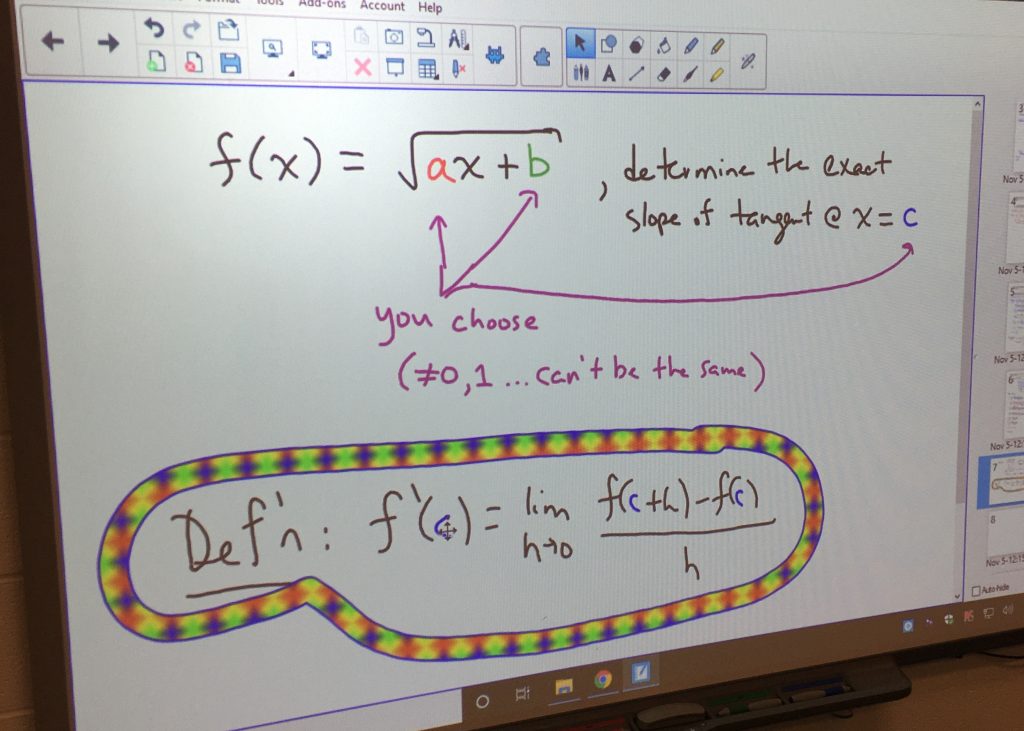 This way each student/group has their own unique problem, whose answer will most likely not be "nice". Interestingly enough, the feedback from my students has been that they like having to work through problems with "not nice" answers, unlike the problems in their textbooks.
So how do I check their answers? I'm so glad you asked. Desmos of course! I type in the equation I gave the students with the constants a, b, c, etc. and Desmos allows me to create sliders for these constants (careful not to use certain letters that already have pre-programmed values like e and i). When a student wants their answer checked, I simply input their a, b, c, etc. values and Desmos tells me the answer immediately (see image below). Here is the Desmos graph I used if you'd like to play with the sliders.
Here are a few shots of what my students came up with.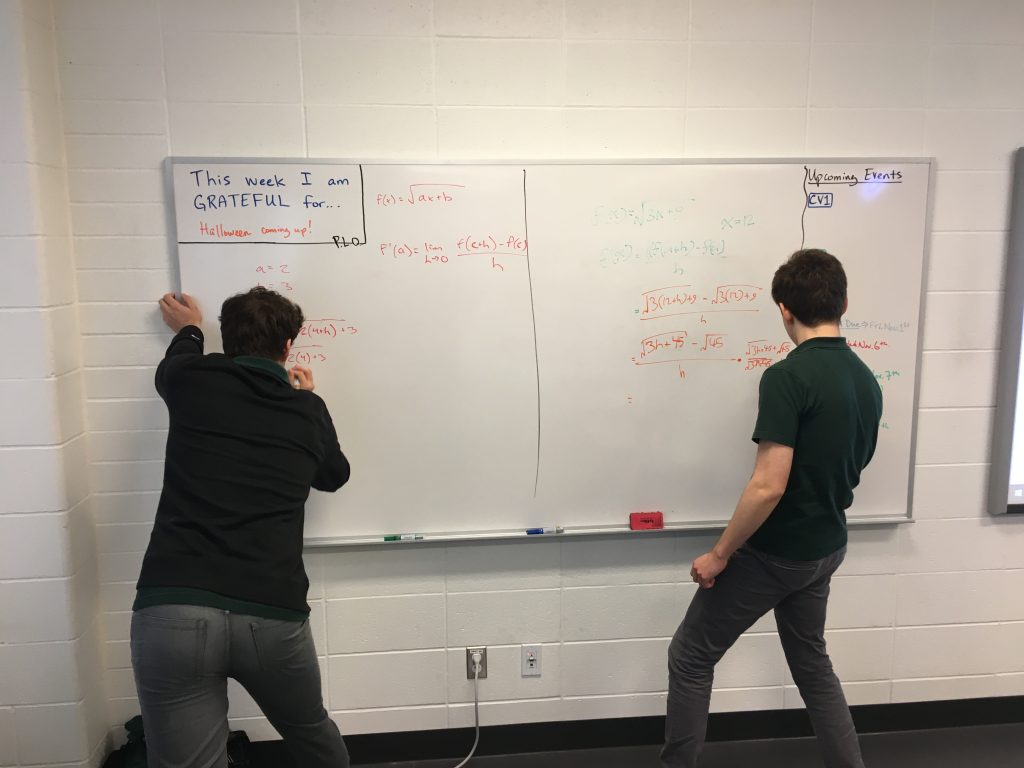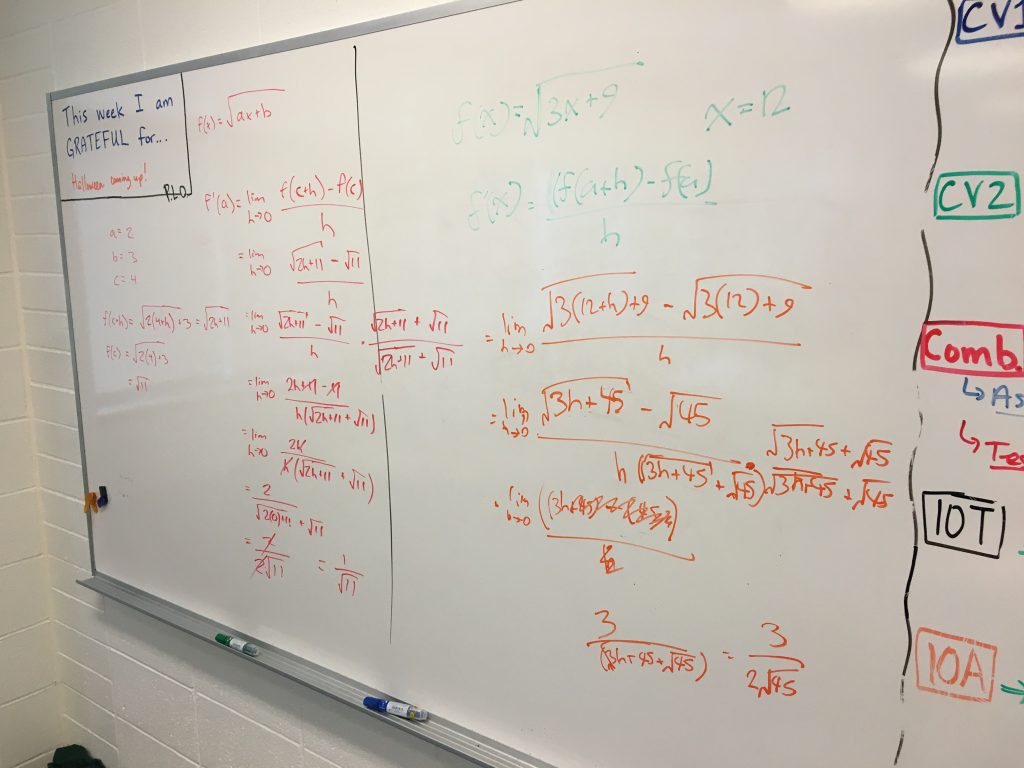 Another example of when I used this was during a product rule lesson. See image below.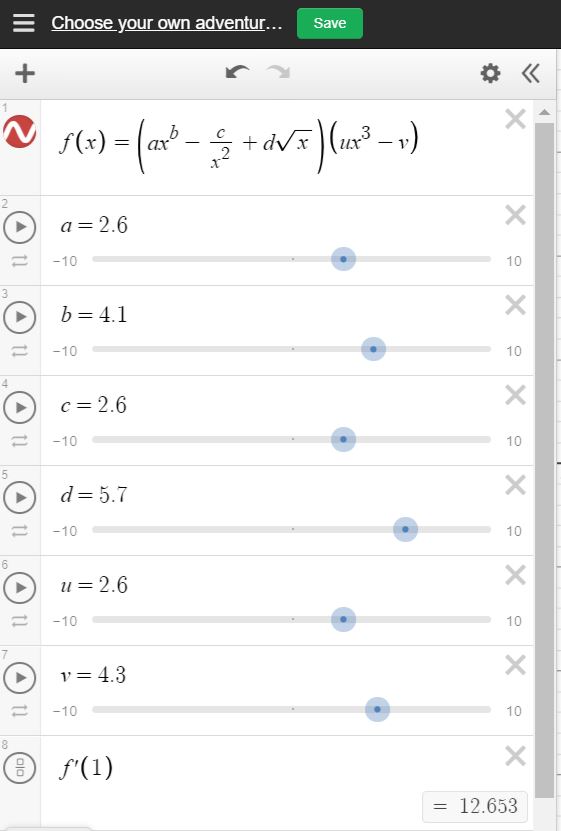 I realize these are 2 calculus examples but this can work in any math class. Off the top of my head…
Grade 9 – Have students choose 2 random points and determine the equation of the line passing through them. Set up Desmos to calculate the slope and y-intercept automatically.
Grade 10/11 – Have each student solve their own intersection of a parabola and a line problem. They choose their own a, b, c values for a quadratic in standard form and the slope and y-intercept of the line, then solve the system. Have Desmos graph the two functions and then click on the POI's. (You could also start the quadratic in factored or vertex form to add a challenge. Now that I think about it, this is probably better because it'll be easier to ensure that the system has solutions.)
Grade 12 Advanced Functions – Set up a general polynomial in factored form, with some factors having powers or 2 or 3, then have them choose their zeros and sketch their unique graph. Have Desmos graph their function and compare.
Ok, I think I'll stop my rambling here. It wasn't exact short and sweet, but at least there were pictures 🙂
If you're interested, I have also blogged in the past about other things I've tried. Here are a few links:
Lastly, I'm going to call on my fellow Cohort 21 mathies to share something they've tried in the last year or two, no matter how small. Either leave a comment below or write your own blog post about it! Let's all help each other out by highlighting and sharing our successes.
@sletham @mmurray @ldickinson @psenior @jgravel @mhodal @elee @hjepson
Images courtesy of –> https://www.tes.com/lessons/IA90Bt0VyO23CA/8th-math-review