Here are the rules:
You may only get help in the "I Need Help Zone" (located at the back of the classroom). Only one sheet of paper is allowed during this meeting.

Example Scenario: Jimmy asks Julie to meet him in the "I Need Help Zone". Jimmy brings his paper only (no writing utensils) and Julie brings NOTHING. Jimmy asks his questions and Julie does her best to help him using only her words.
I tried this new strategy in my calculus class while they were working on their Smarties Project. It was an open-book in-class assignment where students could only get assistance from their notes or from a peer in the "I Need Help Zone".
I'm happy to report that it was a major success! At first, students were a little embarrassed (no one wanted to be the first person to need help), but that faded quickly. I'd say there was almost no time during the period that some students weren't using the zone.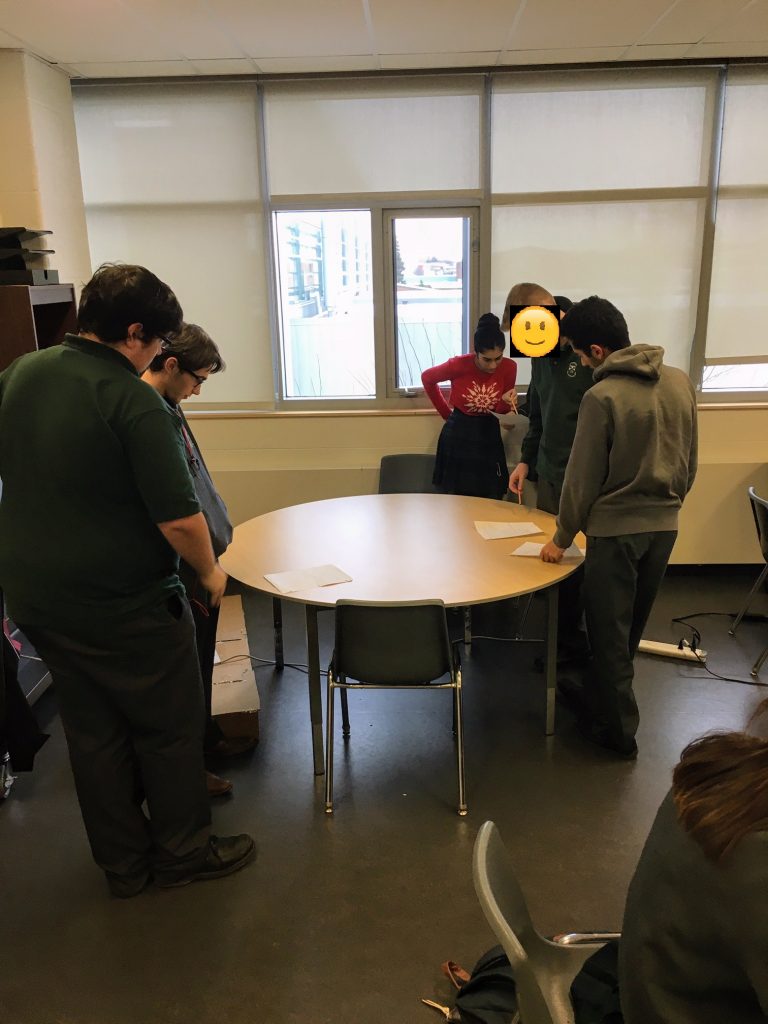 I love how this worked out and I'm hoping to use it again soon. Obviously there is a benefit for the student receiving the help, but there is also a huge one for the student giving it as well. Having to look at someone else's work and diagnose what's wrong, why, and what to do next, using only words, is a massive critical thinking exercise that, in my opinion, students need to experience more of.
Has anyone else tried something similar to this? I'm thinking my next step is to use this strategy during a flipped unit when students are using class time to complete assigned problems.
(Image courtesy of https://ronniemcbrayer.org/2015/09/21/more-than-we-can-bear/)