Since our last F2F meeting, I've been wrestling with this idea of retention. Of course I want my students to retain what they've been taught, but I think I need to get more specific. Do I need my calculus students to have memorized the quotient rule, or am I satisfied if next year in university they are able to look up the formula and know how to use it? Do I expect my grade 10 students to walk into grade 11 math and remember every factoring rule, or am I happy if they have some recollection what's happening and, with a little bit a practice, can get themselves right back up to speed? … Serious question – did these two examples just describe students who have had good retention of knowledge? I think I'm confused by my own action plan! What is good retention? Is it remembering how to use a learned skill immediately with no assistance? This isn't how the real world works. Do we expect professional Engineers to remember everything from their 4th year classes? No, they would be able to read, research, and get assistance from colleagues to help solve the problem they are tasked with.
Although I haven't exactly landed on my true focus, I have tried a few new things to this point and I'm curious to find out if they help with retention of knowledge.
In calculus this year, I assessed our first unit on limits and the definition of a derivative with a traditional assignment and test. Students haven't seen these concepts since early November and I wonder how much they've retained. So, I plan on surprising them on their first day back in January with the assessment below (shhhh, don't tell them). I'll be sure to update this post once the data is collected.
Recently, I tried a more authentic form of assessment that I like to call The Smarties Project (please feel free to use it and/or pass it on to your colleagues). I'm hoping this way of learning about optimization will stick with my students longer. As part of this project, I tried grading it using the single point rubric, hoping that my students will engage more with the feedback I am providing. I'm planning on doing another "retention research assessment" about optimizing volume in a few months, afterwards I will compare if retention improved.
A few other non-traditional things I've tried this year are:
"The Story of Limit" (thanks to @hpalmer for the idea!) – my calculus students wrote children's stories that tried to explain the concept of a limit to children who are at least 7 years old. We then visited Junior and Montessori school classes where my students presented their stories. They are now on display outside our Senior Learning Commons (see picture below).
PBL in grade 10 applied math – my students investigated how wheel chair friendly the older buildings on our campus are, measured current ramps on campus to see if they were below the legal angle (they were!), designed a legal wheel chair ramp for one of our school's office buildings (see picture below), and lastly, presented their findings to our Head of College.
In the New Year I'm hoping to teach vector addition with the help of billiards (thanks to @rutheichholtz for the idea!)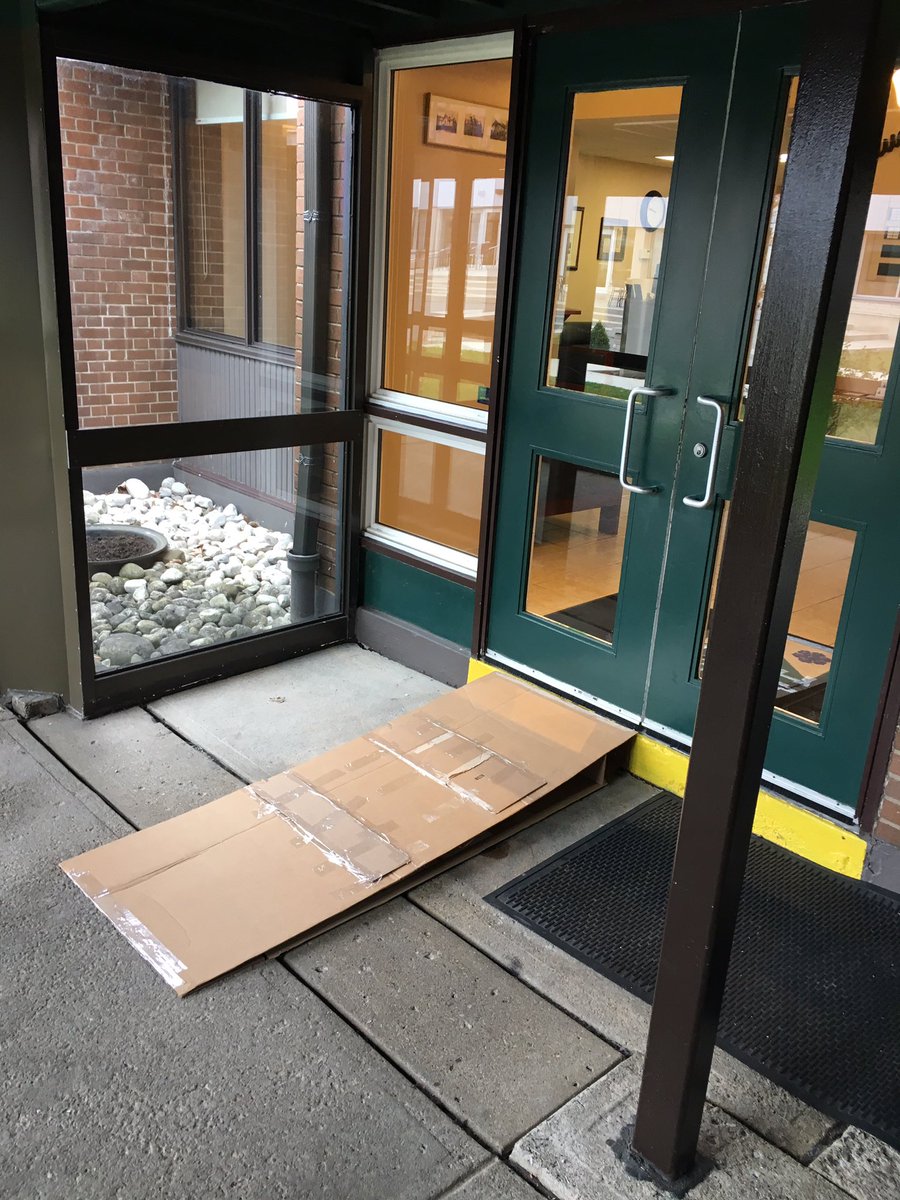 I honestly have no idea if these non-traditional ways of learning will improve a student's retention of knowledge or not. Something I've been considering more recently is should I be focusing more on the skills required for good retention? Essentially, if a student has not retained a concept fully, what avenues can they take to help correct this?
If you can't tell by now, I'm in desperate need of another F2F session! Hopefully my fellow Cohort 21ers can help straighten me out.
Lastly, here are some articles/blogs that have me reflecting on my current practice:
(Retention image courtesy of zacjohnson.com)