Oh, the teacher college years.  I remember our instructors discussing the importance of always keeping an open mind to learning as we move forward in teaching.  They pushed us to take strategies and ideas with a grain of salt, and to modify or innovate to come up with new ones.  I have been teaching for nearly seven years and only now is it truly sinking it.  Not saying that I haven't been valuing learning, but with the ever changing schools, teaching load, countries, and provinces that are involved in maintaining a full-time job in this competitive, jobless world of teaching, I lost the will to seek learning outside of my own immediate surroundings.
Last year I moved from the public board to an independent school, Lakefield College, just north of where I grew up.  I am continually impressed by how my views of professional learning have changed.  I strongly believe that it has to do with the people that surround me, and the resources that are now at my disposal.  I've always been a bit of a 'yes man' but at Lakefield, I can take it to a whole new level with so many opportunities and collaborative like-minded colleagues.
In the past year and a half, my development as a teacher has been astounding.  I find myself reflecting more, asking bigger questions, and seeking out new tools and technology to use in the classroom.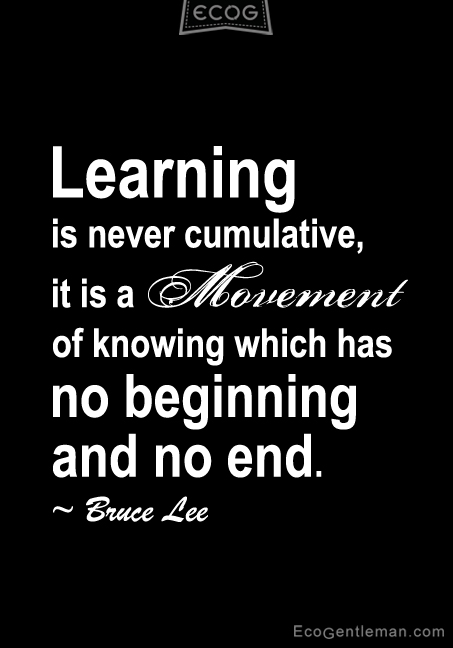 What do the students have to say about Lifelong Learning?
Here are a couple quotes from a survey that I decided to share with the students.  (Answers were anonymous)
Question:  How are you going to make sure that you are always learning as you take the journey through life? (aside from 'going to school')
"Once I read a book, named "Studying is a respect for my life". The author tells his idea of life-long learning. He says that we need to keep learning in our life time, not because of anyone else's expectation, but because of one's self-regulation and self-training. I believe that is why we need to be a life-long learner"
"Looking forward in my life this seems like a hard question to answer and in one sense it is but I think the easiest and most effective way to always keep learning is to always be curious and ask questions about everything and everyone."
"I am going to, instead of denying that I did anything wrong after making a mistake, accept that I made a mistake and find a way to avoid making that mistake again. I will also ask people who know more than me about certain things questions, and ask for help."
"Read books, engage in new experiences from which I can learn something I don't know yet, volunteering and always ask myself: what can I do better?"
"To not over think everything. Just to seize the day; carpe diem. Also to learn to forgive and forget even if you messed up something you learned from it."
I loved reading through these.  They are informative about the students that we teach.  Lifelong learning is a skill that we are born with.  Curiousity forces learning, and who is more curious than a toddler?  It shows us/me that the idea of constant growth is something that we can lose as we grow older.  Hearing the responses from my survey describes a cohort that understands the importance and is embracing the idea of being a lifelong learner.
What do you do to keep learning?  I know that up until recently, I haven't always been where I need to be as a teacher, but on a personal side, I have always strived to learn more about the world around me through traveling, changing schools, and meeting new people.