Admittedly, I've been feeling a little lost in terms of blogging this year. It feels a bit hypocritical to write about what schools 'should' be doing during the pandemic (see: capitalise on the opportunity to shirk convention and tradition, and embrace what education could be) when I am on sabbatical and thus a relative outsider on the scene compared to those who are in schools every day, and I felt some guilt associated with not being there. I want to put out there that I think that sort of guilt is dangerous. There's a militaristic or traditional athletic mindset at play, a willingness to "die for that inch" that—while noble in theory, can in practice lead us into situations where we haven't taken enough time to care for ourselves to possibly offer our best to others. But I digress: this is about the positive stuff, the opportunity we all have to risk safely and reap the rewards.
We—in CIS Ontario in general, and Cohort21 specifically—are lucky to be part of a community that supports not just its team's goals, but its individual players. We might not all be super comfortable with blogging, or forsaking our binds to the curriculum, or navigating the complexities of hybrid teaching and learning models, but we are all here because we believe in kids and we believe in education, and while we may offer provocations and constructive criticism to one another, we do so out of love and in support of this shared vision.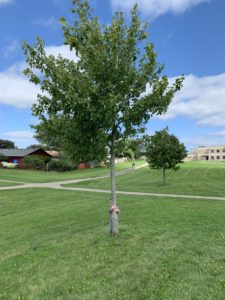 So, as @mrand quoted in her beautiful and heart-wrenching blog post, "why wait?" Whether you're nervous about sharing your first blog post, wondering how to make small changes in your practice, feeling inspired to overthrow the conventional educational model, or curious about a passion the you haven't yet pursued to its full extent, get out there and give it a shot. Why wait? We are here for one another, and we recognise that that means giving room for each one of us to be here for ourselves. We can be both honest and gentle as we work to bring out the best in ourselves, each other, our students, and education. Our legacies are not in our protocols, roles, or titles, but in our love.
And love's the greatest thing that we have.