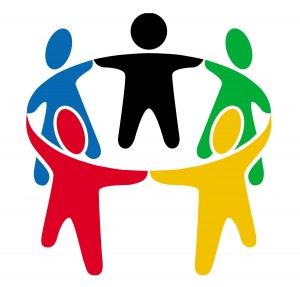 Overwhelmed… a common side-effect of the first F2F session of C21! There is so much flying around; the Toolkit, #DesignThinking, what other people are doing and your own ideas on how to apply your learning all flood your brain at once! Other side effects include bouts of edu-nerd giddiness, fear of inadequacy, feeling of invincibility, desire to change and in rare cases dizziness and vomiting… but rest assured that many of these subside by the 2nd F2F and are replaced with more edu-nerd giddiness and desire to be agent of change!
The main take-away from the first F2F is the value of Community. A key aspect of C21 is learning and growing through relationships. As @aharding and @gvogt mentioned in the video, the community is always there for you, so learning and growth never end! Having a supportive Professional Learning Network (PLN) where people are working to #tryonething and aren't afraid to fail is comforting and empowering. @gnichols shared "Continued growth does not mean success" which sums up everything we need in order to feel secure when wading into unfamiliar territory.
Another take-away was the importance of Chunk, Chew, Check when introducing new things. At the end of the day, participants were all chewing on their learning, and through Twitter Chats, Google Hangouts and emails the facilitators and coaches are checking to see where people are at, and ready to provide support and guidance. I think those coming from afar are at an advantage because in the two hour drive home with @timrollwagen we were talking about C21 the whole way!
Finally, I am reminded that compassionate educators often experience what Rushton Hurley describes as "Comparative Inadequacy Syndrome" (CIS) when amongst an incredibly gifted group of educators such as those in C21. It's important that "the only person you compare yourself to, is the YOU you were yesterday" Rushton Hurley, October 2015.
C21 Participants, Coaches and Facilitators are invested in you! We are invested in your journey, whatever it may be and wherever it may lead you. What will your #tryonething be? Feel free to share your ideas in the comments, and let's learn together!