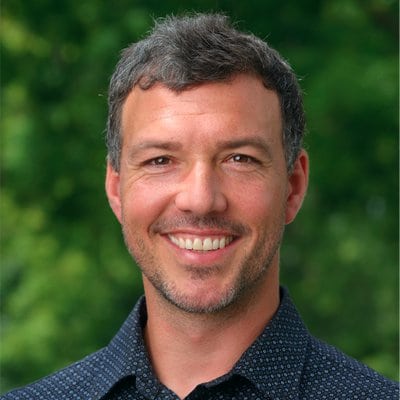 What happens when your child steals your phone and starts talking to Siri in French? You won't believe the business that blossoms from this moment in Derek Doucet's life.
Derek Doucet is the new Program Area Leader for Communications at Lakefield College just outside of Peterborough. For many years he was a facilitator with Cohort 21 and he recently went through the Google Innovator program where he has been developing a tool that has the power to transform how young people learn language. Derek's idea got picked up by the Innovation Cluster, which basically means that he will be getting training, support, and mentorship to take his idea from the page to the stage where he can turn this into a viable business.
This is an awesome episode to listen to if you are curious about what the Google Innovator program is all about or if you are like me and often think about side-hussles that you could take on outside of teaching. Derek is living the dream!
This episode is not sponsored by Google, it is legitimately a conversation between two people about a program that helps teachers design solutions to their problems. Obviously this is just one of the many excellent learning experiences out there for teachers, so if you want me to share your transformative PD experience, reach out to me on Twitter @teach_tomorrow and who knows, you just might find yourself on the show!
Derek describes himself as 99% extrovert and I know you will love his positive energy and optimistic outlook.
While I am definitely sad that I won't see Derek 4 times a year in my role with Cohort 21, I am not speaking a word of hyperbole when I said that I'm excited for him to make his first million and say that I knew him when.
Teachers, what are your side hustles? I am endlessly fascinated by the things that teachers do outside of the classroom to keep them curious and engaged in the world. Tweet me your side hustle stories at @teach_tomorrow or email me a voice memo at [email protected] and it just might get played on the show.