At the last Face-to-Face gathering I confirmed that my 2018-19 Cohort21 How Might We question would centre on teacher collaboration. As part of the Cohort21 Protocol entitled Crowdsourced Inspiration I gathered some ideas I might want to explore:
I then fleshed out some specific actions: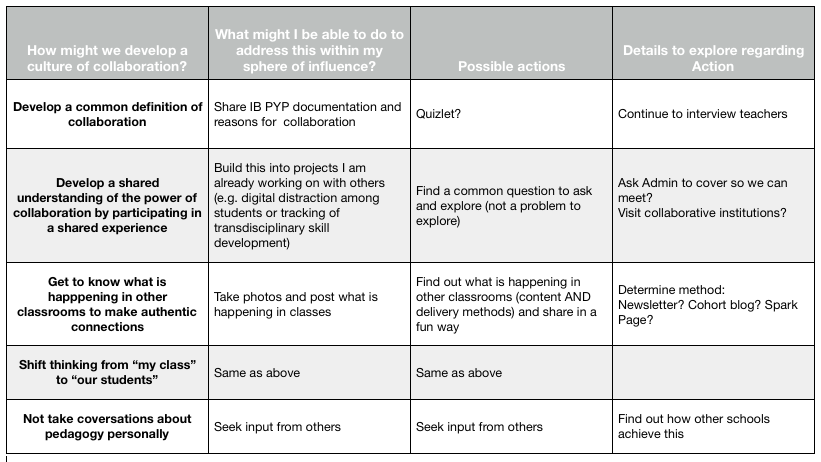 Unfortunately, school then got very busy and I didn't try any of these actions…
When we were recently asked to post our How Might We questions in preparation for the third Face-to-Face meeting, I realized that I needed to delve a bit more into "the why" behind collaboration. The latest iteration of my HMW question is: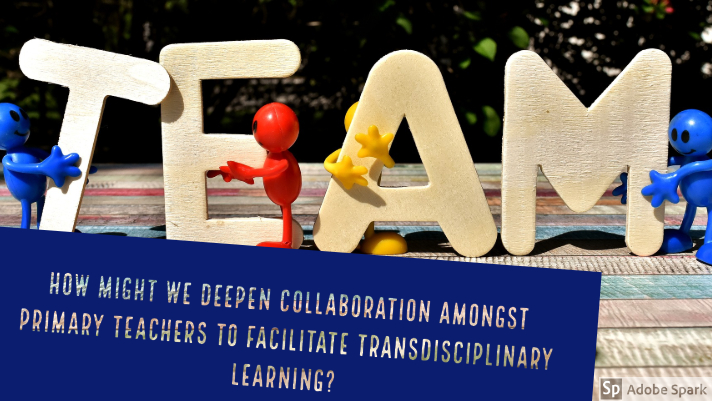 I am looking forward to connecting with everyone and digging deeper on January 18!