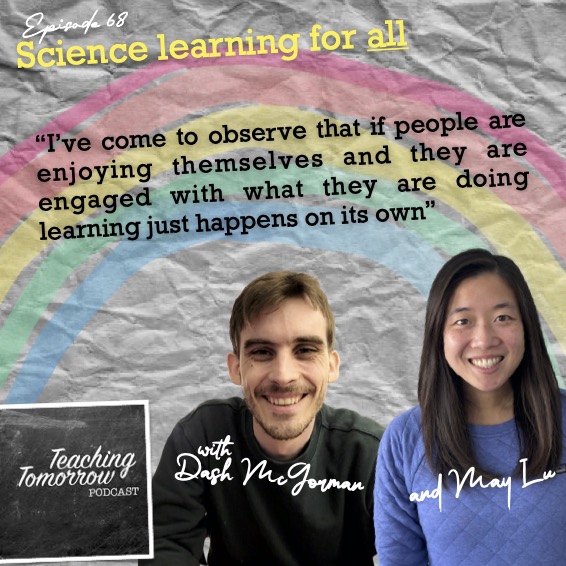 How might teachers rethink science learning for all? Today on the show I pass the mic over to my friend May Lu who interviewed her friend Dashiell McGorman. So…I'm not your host, but I am Celeste Kirsh, and we are Teaching Tomorrow. 
Click on the Soundcloud link to get the full show and conversation!
This episode is coming out on Feb 1st 2022 and when I told this to May, she asked me to send a special message that wishes everyone a happy Chinese New Year and that she is beyond excited to be kicking off the year of the Tiger!