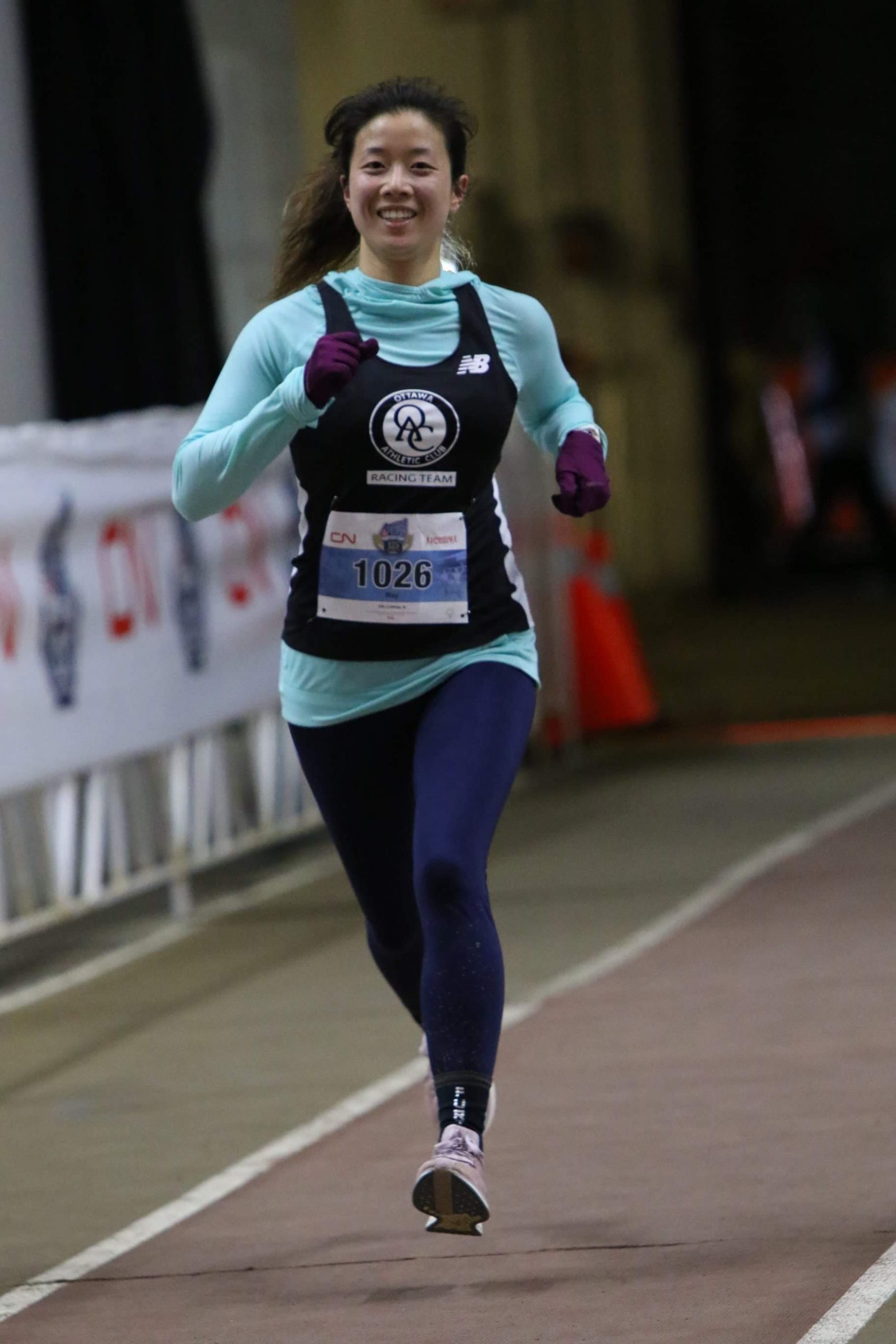 How might teachers find that sweet spot between intensity and ease in their own lives, as well as how we program our students? In this third teachers who run episode, we talk to high school science teacher May Lu.
May Lu is a Grade 10 and 12 science teacher at Ashbury college in Ottawa who just so happens to be writing quite a bit on her Cohort 21 blog about the intersection between her practice as a runner and world as a teacher. So naturally I had to steal her for a few minutes to record another instalment of this "Teachers who Run" mini-series. In case you are not a runner, have zero interest in trying to run, and just don't get why I am devoting three whole episodes so far to this weird hobby involving tight clothes and bright shoes, allow me to cut to the chase: this whole running thing is just a metaphor. If you stick with these episodes, even if you don't really care about running, listen to them and substitute in whatever your thing is instead of running: knitting, dogs, volunteering, travel, books…whatever.
In this conversation, May and I discuss progression—or slowly getting better at something, a "stress to chill" ratio that prevents burnout, and how safely sharing our identities with our students, builds intimacy and community in our classroom.
Enough intro already, click the link above to listen to the show.
I so loved May's infectious energy, disarming positivity, and perspective on life. In the show notes, you can find a link to May's blog as well as how to find her on Twitter. May is an awesome writer and I promise you that going down the rabbit role of reading some of her blog posts will be time well spent.
If you are listening to this show (or reading this post about the show), please take a few minutes to give a rating and review on Apple Podcasts (got to your iTunes app on your computer or Podcasts app on your mobile device). Let me know what is working, share what brings you back, put some feedback to help improve your listening experience, and just let me know you exist out there in internet land. It takes all but a minute or two and it really, honestly, makes a huge difference in how other people can find the show and see if it is a good fit for them.
That's all the time we have for today, spend some time today doing whatever you love, and remember we are teaching tomorrow.
Things mentioned in the show: