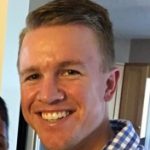 Name

Michael Moore

Current CIS Ontario School
Teaching Philosophy & Bio

Philosophy:

I want my students to enjoy coming to math class. I always try to address WHY we are learning a certain math concept and what its significance is. Humour is also a big part of my teaching style.

Bio:

10 years experience, currently the Subject Coordinator for the math and computer science department.