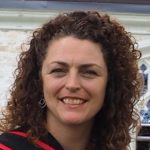 @aguse
Active 9 months, 2 weeks ago
View Profile
Base
Name

Angela Guse

Current CIS Ontario School
Teaching Philosophy & Bio

My name is Mrs Angela Guse. This is my 21st year teaching at Albert College. I teach to share my passion for Biology and nature and to see students eyes light up when they finally understand. I'm a mother of two beautiful girls. My eldest is at U of T in Engineering and my youngest is finishing her final year of high school. I was a varsity athlete in university, and now I coach girls basketball and lacrosse. My focus as a coach is to keep girl athletes in the game. As a female coach, I give my athletes someone they can look up to and aspire to be like.

I graduated with an MSc from Queens and I received my BEd from the University of Western Ontario. I also have my Honours specialist for Biology. Biology for me is natural. It's like breathing. I grew up on a farm where I developed a love for animals and nature. University helped to foster this love. My focus was on physiology – first neurophysiology, then animal physiology and finally plant physiology – all in an effort to understand life in all its forms. In my classroom my goal is to create the right conditions for learning – students set personal goals, take risks and become immersed in Biology.

For the last 12 years, I have been organizing International service trips as Albert College's Global Outreach coordinator. My motivation is to inspire youth to play an active role in their local and global communities and to provide an opportunity for students to further develop their leadership potential. I believe experiences like this can kick-start a lifetime of contributing to change.