CIS Ontario Math teachers,
Get excited!
The Middle and Senior math departments at Hillfield Strathallan College would like to invite you and your math colleagues to an Observations and Conversations workshop on Friday, May 3rd. It is designed as a day for middle and senior math teachers from a variety of schools to discuss and share how to best collect, track, and record Observations and Conversations. This is not going to be someone talking at you all day, instead it will be teachers working and sharing together so you can leave with concrete strategies.
Please see below for the cost information and "Goals for the Day", as well as the attached schedule for the day's agenda.
Our hope is that each school would send multiple teachers, but individuals are more than welcome as well.
Using the link below, you can either register individually, or have one person from your school register an entire team. Once you have completed the registration, you will receive a follow up "Know Before You Go" email with more specific details about the day.
http://www.hsc.on.ca/accelerator
If you have any questions or thoughts, please feel free to contact (Michael.Moore@hsc.on.ca)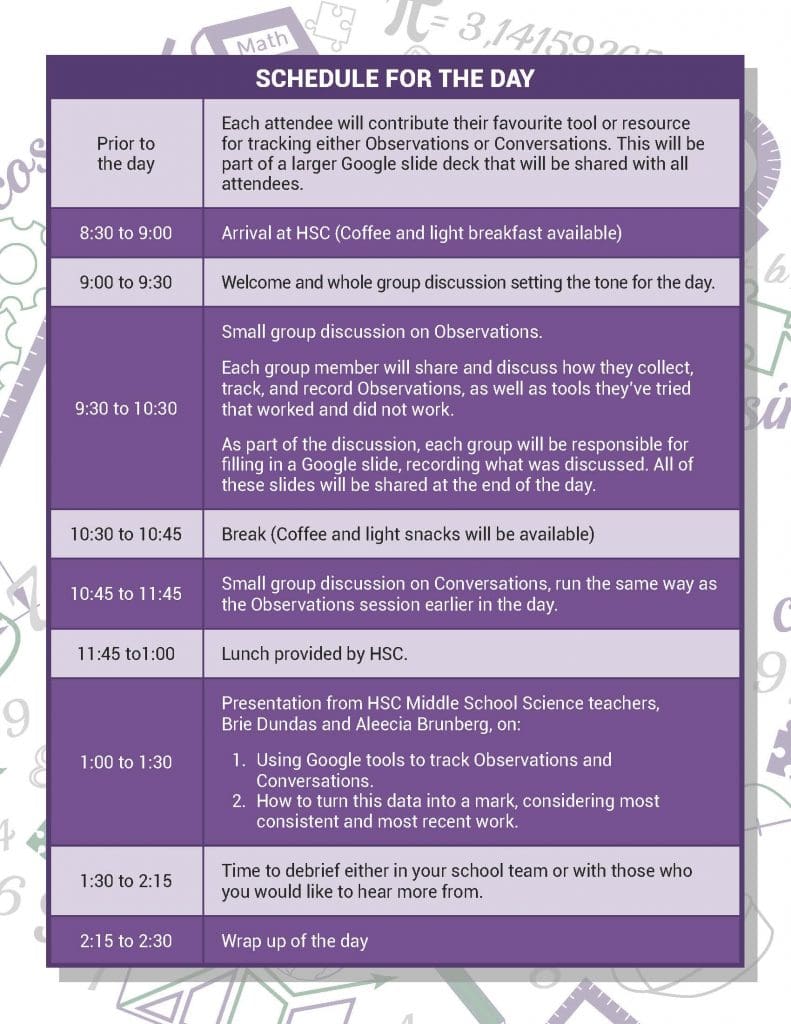 We hope to see you in May at HSC!