A New Dawn Rises: Cohort 21, Season Four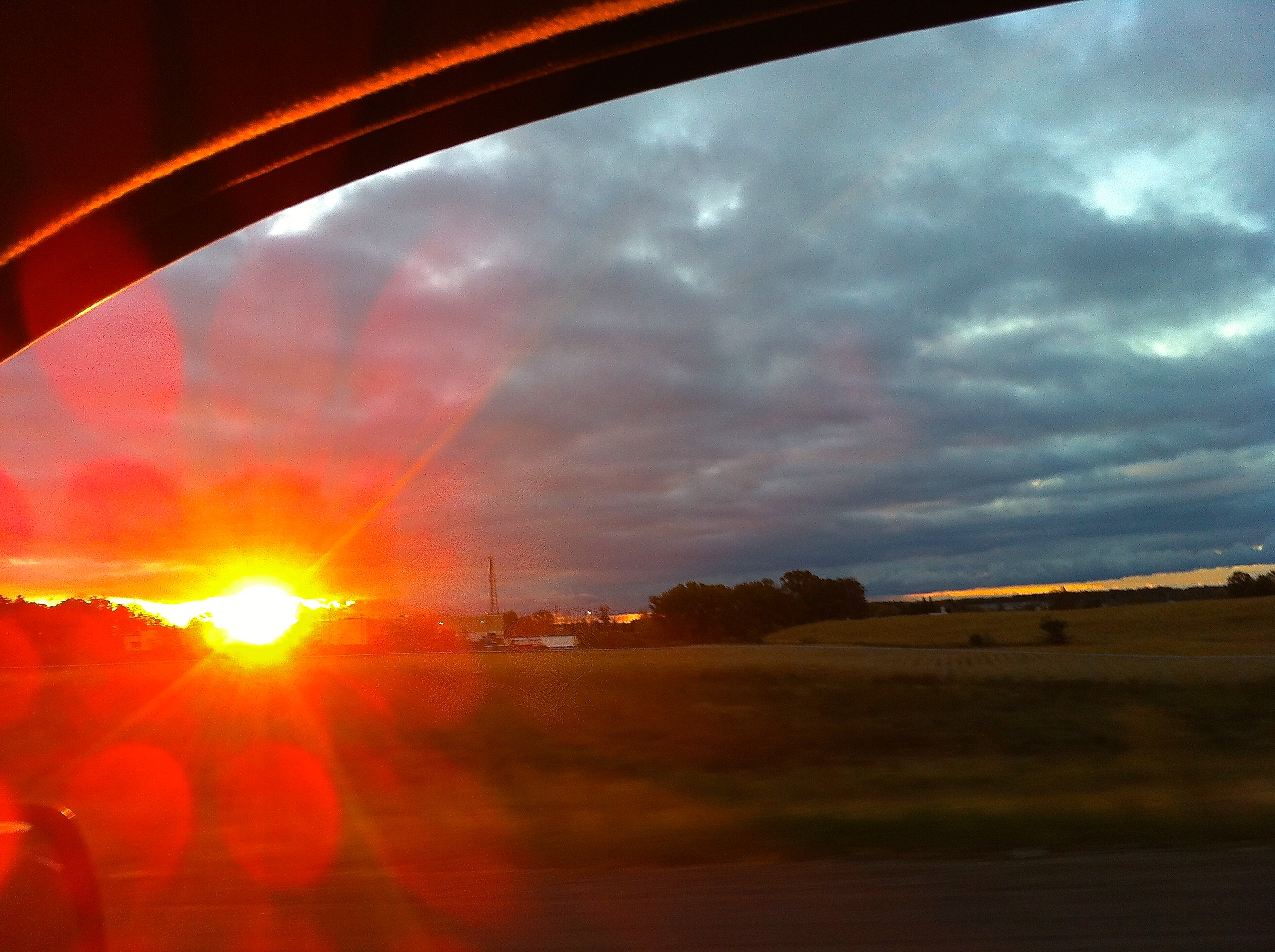 It's been a handful of days since the kickoff to Season Four of Cohort 21, and I'm still feeling aglow after our first F2F session.
For the past four years, I have been driving back and forth from St Catharines to Toronto to join fellow CIS Ontario teachers and administrators in what has become (IMO) the best PD series in the province.  Full days, throughout the year, at sister schools across the GTA, dedicated to fine-tuning and sharing best practice, experimentation, reflection, and to outside of the box thinking.  Best of all, is meeting and re-connecting with passionate and creative educators from across Ontario — all who share a desire to learn and be better at what they do. 
Another added bonus: I often see the sunrise on these trips.  A sudden blast of beauty along the QEW.   The fields light up, the clouds lift, and by the time I arrive at my destination, the sun is big and full in the sky.
At times, teaching might feel like you're driving solo on a dark road.  You know where you want to go, but you're not always sure how to get there.  And the pace of our schools often makes it difficult to stop and ask for directions. Worst of all, is the fear that you will run out of gas.
Cohort 21 is like a sunrise, a burst of brightness sending long shafts of light across your school's landscape.  You start to see things more clearly: your classrooms, your teaching, your students.  Ideas you've had, things you've long sensed about your profession, start to sharpen and come into focus.  The teaching landscape is transformed before your eyes.  Everything is in colour and the day is ready for you.
The sun's rays not only illuminate the landscape; they provide warmth.  You find that you are part of a larger community of educators and that they're fellow travelers on the road with you.  They have different ideas and new ways of doing things.  Their windows are down and their radios are playing songs you want to hear (new songs by new bands, and oldies and goodies remixed — the ultimate compilation playlist is formed along the drive).  And you see possibilities all around you: side roads, more cars, attractions, new destinations and rest stops.
This year, Cohort 21 has grown in record size. We have a crackerjack team of facilitators and coaches comprised of past cohort inductees; this a true testament to the dedication and commitment of teachers in our CIS Ontario schools and to the transformative power of Cohort 21.
This year we have added new components to the year-long PD: gamification through badging. Huge thanks to Ridley College alumnus, Dylan for his creative designs and willingness to work on this project with me.  In our next F2F we will be rolling out our Badge Toolkit and levels.
The first F2F was jam-packed with activities and workshops to set the tone and underscore the message that Cohort 21 is about taking risks. Sessions on Twitter, Diigo, WordPress, and Google+ gave participants the tools needed to carry us through to the next session.  Everyone jumped in and new members are already taking to their blogs to reflect on the day and what they've taken back to their schools and classrooms.  Check out Vivienne's reflective post on her review of the day or Claire's thoughts about the merits of collaboration and personalized PD at Cohort's first F2F.  Andrew's post explores new ideas for building a Student-Centred Business Class.  Heather explores the gains that come from being vulnerable in the classroom.
The sun is rising.
While at its core Cohort 21 is personalized professional development for educators, it has a direct and positive impact on student learning.  And, isn't that what it's all about?
Special thanks to all the coaches and facilitators that make this enrichment happen. I am humbled and honoured to work with such smart, funny, creative people.