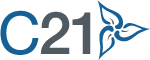 Welcome to you Cohort 21 Blog. This journal is an integral part of your Cohort 21 experience. Here you will reflect, share , collaborate  and converse as you move through the C21 Action Plan process. 
This is your first post and an opportunity to share a little bit about yourself as a learner and leader. Please respond the to the following prompts below:
1) Reflect on your own personal learning journey and K-12 education. Identify one learning experience that you can point to as having made a significant impact on some element of your own growth and development. It could be that teacher and subject that really sparked significant growth or a trip that opened your eyes to a whole new world or way of thinking or a non-catastrophic failure that you learned so much from.  Briefly describe the learning experience and identify the various supports, structures, mindsets and relational ingredients that were put in place by the teacher or facilitator that directly contributed to your growth and success. 
In highschool, I learned the importance of building good relationships from my cross country coach, Coach Reeks. We had a team of several dozen students, but he would always carve out time to speak with every student and get to know each one of them. Reeks got to know me so well, and when someone knows you, you build incredible trust. So, when we set goals, I trusted that he would help me be ambitious without being reckless. And when we did those grueling double workout weeks (two workouts a day), I trusted in Reeks' coaching plan. His style rubbed off on all of us because we, in turn, made a point to build good relationships with each other. 
2) What is the one Learning skill (MOE) or Approach to Learning (IB ATL) that you feel is MOST important in this day and age? How do you intentionally build it into your curriculum and develop it in your students throughout the year?
One learning skill that I'm focusing on building into my classroom is collaboration. I'm as guilty as the next person for not thinking "math class" as the most natural setting in school to see great collaboration at work. This year, I'm challenging myself to plan opportunities for students to work collaboratively every class, which a focus on using non-permanent vertical surfaces. A few of these opportunities include:
-inquiry prompts posed at the beginning of a lesson to have students start thinking about new concepts
-problem sets that can be on both familiar or new concepts, of varying degrees of difficulty
-group projects (e.g. creating a unique probability game, making a video that teaches a concept, putting together an assessment review)
The first two of these opportunities require students to work in small groups at whiteboards. I'm planning to assign specific roles (e.g. scribe, manager, presenter, planner) so students have varied types of interaction with one another.
I'd be thrilled if, at the end of the year, students walked away feeling that collaborating is as natural a thing to do in math as in any other class.
3) Insert an image below that best captures the essence of that Learning Skill or ATL. (Click on the "Helpful WordPress Video Tutorials" link in the left hand sidebar to learn how to insert it)
Photo from: https://www.business2community.com/strategy/from-hierarchy-to-collaboration-changing-the-way-we-work-and-learn-0311441