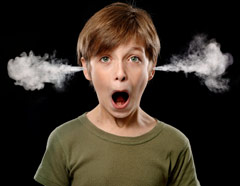 I needed to not think on the way home last night from the second Cohort21 face to face. (I sang rather loudly and poorly in my car home, it was good I was alone, ignoring the audiobook I brought)
It is a great but overwhelming feeling. On one hand I enjoyed where my action plan is going but somehow it just doesn't feel right yet…
In the morning I said:
" To build the Grade Three program to be infused with meaningful technology use especially in math to push students to build their problem solving skills and abilities as inquirers, observers, and problem solvers. And to be a mentor to others in their incorporation of tech." (yes I know it is to wordy…a little confused there are lots of different things going on)
and went to:
How might we enable and build a culture of independence? (Developing risk taking and problem solving in ways that don't stop with me)
-Perhaps using math and tech as catalysts?
I think I'm getting warmer but something is missing or not quite right…….
It is a starting place though.
Kool-aid anyone?
But it is not just me that is asking this question. Perhaps it is that Cohort21 appeals to those who want see the need for change in our schools who believe that the status quo is not serving our students. It was both comforting and gratifying that others are thinking similar things.