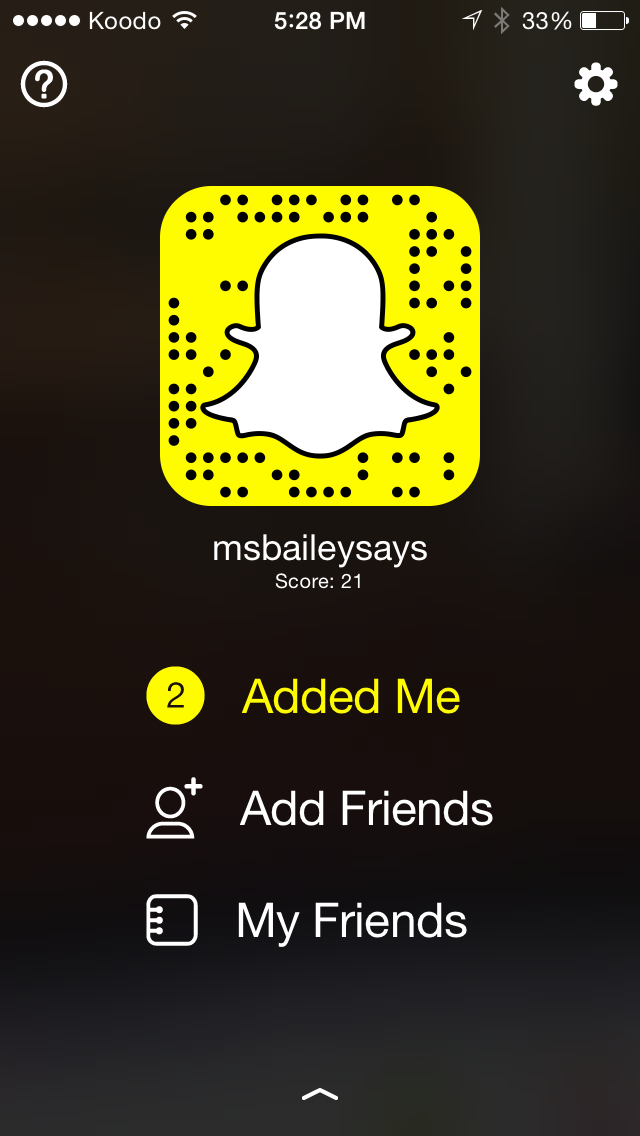 What Is Snapchat?
Snapchat is that app that became infamous for sending naked selfies that would disappear. Remember that? Well, its image has changed.
Now, Snapchat offers its users a number of different options to follow friends, celebrities, and media outlets like CNN and the Food Network – and teens use it every day. While Snapchat hasn't quite beat Facebook Messenger in popularity, it's tied with Instagram and far surpasses twitter in teen engagement.
Snapchat's Discover feature allows users to keep up with current events, and it's Stories feature  – a compendium of short videos and photos that lasts 24 hours – allows users to vicariously experience the edited lives of their peers.
It's fresh, it's common, and its main aim is to tell a personal story. That's why I plant to use it in my English Language and Literature class this year.
How I plan to Use Snapchat
All kinds of educators are using Snapchat in all kinds of ways lately.  They use it to update students, to send out announcements, to teach about social media, and much more. I'm really just jumping on the cool-train here.  But having studied the medium, I think it is especially relevant for English and Media Studies teachers to learn about this particular platform.
I plan to use Snapchat to post summaries of my course material for the day, and ask students to respond. But as a Media teacher, there is so much more to Snapchat than just posting short personal videos.   I become a curator, an editor, (potentially) a comedian, and a student of media trends. I get hilarious and lovely snaps from friends of mine daily – and instantly! I get short snippets and tips from the Discover feature. And I am building the skill to distill the essence of my lessons (for class purposes) into relevant, pithy, personality-rich packages for my own benefit as much as for the benefit of my students.
More importantly, I get to tell a story economically, and with doodles.
Safety-wise, students can add teacher Snapchat accounts without teachers seeing what students have posted. Accessibility-wise, any student with a phone or ipad can join and participate.
As for invading a space occupied predominantly by students, I don't think they'll mind. When I  mentioned my idea to the class last week, one student asked "why isn't every teacher doing this?". Students want teachers to understand where they're coming from. They seek relevance.  So this is my first experiment of the term – to share in and learn from the relevance they seek.
With the Canadian PM election coming up, and then the American Presidential election – it will be fun to see which social-media platforms keeps us millennials most informed, and which ones the parties use to create the most impact. Some predict that in 2016, the top seed will go to Snapchat.
Here's to experiments, media literacy, and a new school year of possibilities!
If you want to become more proficient at Snapchat, you can follow these people, and read these tricks. If you are a Snapchat beginner like I was, I hope you find the links embedded in this post to be helpful.