Making Time for Joy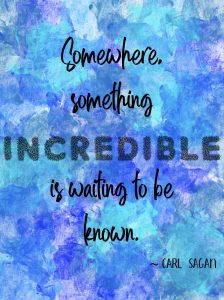 I think a lot about BIG questions that are out of my scope of control. I'm constantly thinking about my practice and about the state of education as a whole, and why students are expected to know what we teach them.
Why is our curriculum what it is? For example, why are students forced to take all "core" subjects for so long when one of them might not be their thing? What if one subject fills them with stress and doesn't help them with their lives going forward? The idea of filling a student's schedule with a course that checks a box rather than something that they will love and therefore learn more in makes me very conflicted.
Why does post-secondary end up controlling so much of what we do as high school educators? Spending time focusing on getting struggling students through pre-requisite courses that aren't right for them, teaching kids skills purely to make them good at taking exams and writing papers over truly focusing on skills that help them think and, ultimately, find joy in learning – ugh.
I did a chemistry lab yesterday and my students were engaged and excited to be using new lab equipment. They listened carefully, safely completed their experiment, and could back up their observations with their science knowledge. I was pumped for the rest of the day thinking the learning that had taken place, and this is how I often feel after these hands-on opportunities I get in science classes.
Today in the same class, I answered at least eight questions about what exactly they needed to hand in for this lab. How much would it be worth? Were there observations long enough? They did the follow-up discussion questions but were they worded perfectly enough? When I said that we would see some of this content on the upcoming assessment but that the goal of the lab was mainly to continue to build their comfort in lab skills and lab safety, they weren't buying it. Which is why I ended up having the same conversation again and again even after explaining it to the whole class. It was unfathomable that I would not give them a mark for their work in the lab that day.
These thoughts and experiences are the types that led me to my initial question of: How might we create an environment in high school that fosters a love of learning rather than focusing on marks?
It's a giant question. In getting feedback last time as well as researching what other teachers had previously done, I realized I needed to change my approach a bit for this year. I mean, I would love to have a class where students couldn't see their marks until the end of the term, and rely only on feedback, but it just doesn't seem feasible right now in a school where I am on a team of teachers for each course and there would likely be pushback from kids and parents – especially if this were implemented mid-year. Instead, I am choosing to tackle this issue from a different perspective. I have always loved finding ways to make learning engaging, and my old courses used to have a lot more fun in them. Creative projects, learning through play, science skits, all kinds of games…just more than I've done since returning to Canada and having less autonomy in the classroom. After a year and a half in my current school, I have decided that an important place for me to shift my focus to is the question of How might we make time to develop strategies for keeping learning fun and engaging? Time is what I feel like I'm lacking now. This feeling makes me prioritize things that seem more crucial, but the decrease in fun in my own room makes me more stressed and never caught up and it's a terrible never-ending cycle! My hope is that by focusing on bringing more fun and engaging learning into the classroom, both my students and I will be less focused on their marks and more focused on how pleasant our time together is 🙂