Heure de Génie: Reflection
Genius Hour presentation week is over!!!
I've had notes for a blog post on my phone to-do list for… weeks? months? Alas, the spring term strikes again. Why am I always surprised by how busy we are in the final months of the school year?
For what it's worth, here are some reflections on the second half of the Genius Hour project in my Grade 10 French class.
One of my favourite GH classes this year was when Derek Doucet joined us via google hangout, and we had enough time for 3 of my students to engage with him while I was working on another task with a different group.

Although they were nervous at first, they were grateful for the experience and proud of their ability to describe their project to someone they hadn't met! I would love to figure out how I can make this a more regular occurrence during Genius Hour, either by accessing more French speakers on campus or reaching out to the external community.
In the second half of my Genius Hour project, it became apparent that for some students, the fact that their blog posts would help them immensely in May did not provide enough incentive to complete the minimum number required, or with as much depth as the conversations we were having. In their feedback at the end of term, many students recommended that a mark be associated with this part of the Genius Hour project, which I had tried to avoid in the true spirit of metacognition / assessment as learning. Does anyone else struggle with this? I wonder if I need to expand how students process what they are learning, by encouraging them to post youtube (oral) reflections, or tweet smaller discoveries more frequently using a class Twitter hashtag. The students who made the most effort to record new vocabulary on their blog were noticeably more comfortable speaking to me about their projects 1-on-1, and presenting to their class at the end of the year. I definitely need to return to Sra Spanglish's blog to re-read her tips on generating and recording vocabulary, and make this a priority next year. I would also like to have some of this year's students visit my Grade 10's next year to give them advice on how to be successful with their Genius Hour project.
My students presented their Genius Hour reflections last week. To give you an idea of how fun and diverse these presentations were, the following is a list of things they chose to learn about:
Write and publish a podcast about politics
How to cook the perfect steak
How to use Photoshop
Russian culture and how to speak a few key phrases
Make a silent film (learn about different shots, compose own music)
How to predict an NBA player's best season
How to make a table (woodworking)
How to make an app
How to make a clock
How to beat one's parents at tennis
Learn about the sources of conflict in the Middle East
How to play the guitar
How to program using Java script
How to create political cartoons
How to increase one's running endurance
When they described their project and reflected on what they would change or do differently, my students incorporated many of the language structures we've reviewed all year in French class. Some highlights were a video clip showing a student's mother giving a 9 (the highest) rating to his 3rd attempt at the perfect steak – the class erupted in cheers! Another student brought in the
table he had designed and built with his father for 4 months. I had a conversation prior to presentation day with a student who was anxious about not completing his Genius Hour goal. We talked about all the steps he had taken to make an app that didn't work, and he believed he could have succeeded if he had more time (… and procrastinated less). Once he realized that his final evaluation wasn't based on whether he had completed a project, but rather, all the learning he had done along the way, he went on to prepare an amazing presentation about what he learned from failure: a lesson in perseverance that I hope he and others in the class will take with them into future areas of study.
I had hoped that my students would enjoy this format as a conclusion to their projects and engage in discussion with their classmates following each presentation, and I'm happy to say that the class was quite similar to Pitch Day (i.e. a lot of presentational and interpersonal speaking in French, with very little prompting from me!)
I provided a survey following a written evaluation the next day, and the class agreed that this project should continue with next year's Grade 10 class.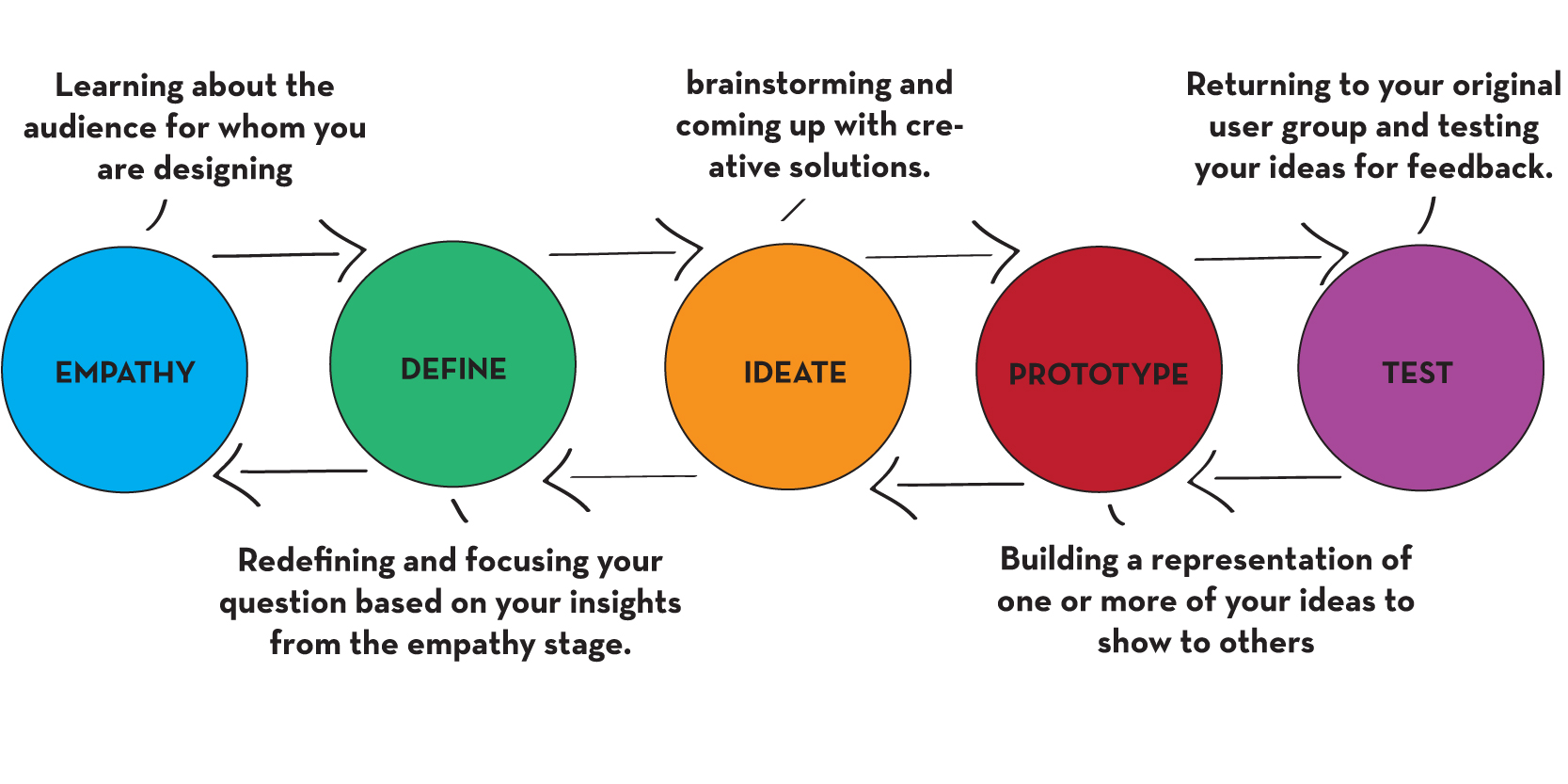 I've been learning about Design Thinking (thanks, Garth, Leslie and Beth) and the feedback I collected from my students will help (Empathize!) as I work to tweak the Genius Hour project for an even better experience next year.
I definitely plan to make Genius Hour part of my French classes next year. Are you blogging about Genius Hour or passion projects? Please send me the link. I have so much more to learn!