Teaching a Pittance of Time in the 21st Century
It is November 11th, and it is the day of stories. Stories from what our students might consider ancient history, stories from textbooks and primary documents; stories told from black and white movies or sincere, frightened faces, and hard working bodies in the bodies in the trenches. How well can students connect to these stories? How well are the emotions, the impacts and the reality of these stories conveyed?
Yesterday, while my kids were having some down time, I watched the TSN series, "Engraved on a Nation".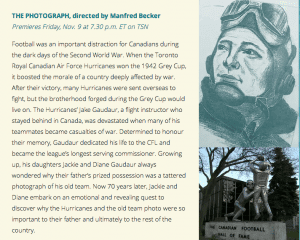 This particular episode was about the RCAF football team named "The Hurricanes". But it is much more than that, it is a personal story of a daughter trying to find out more about her father. And it all starts long ago, with a photograph that she saw, that her father kept secret because of the emotion and heartache that it caused.
As I watched this documentary, I started thinking about the stories that were being interwoven into this one: the story of sport, the story of family, the story of Toronto, and the story of WW2 RCAF. It was national, it was personal, and it was touching.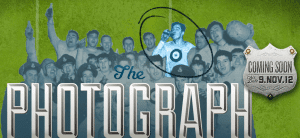 This is what history can be for our students as well. Just visit the website and you'll see how teachers can use stories of sport to hook students, and use it as entry points into the deeper, more profound history of our heroes. We could even use this approach as a mode
l for the different ways students can present their learning: creativity, multiple perspectives, and collaboration are fundamental to this approach.
Along these lines, I read a great blog post "Really? It's my Job to Teach Technology" that outlines how, with 21st Century teaching, we need to have students learn, use and create with the tools that are at their disposal.
In this post, Jeff Utecht writes in response to an earlier post that, "…technology [is] a skill as that is a mindset that needs to change. Most teachers don't see teaching technology as a skill but rather a "program". If we view technology as a skill, then we can look at the skill students are learning through the use of technology." Once we change to this paradigm, we can open our classrooms up to this type of creative collaboration – key skills for a 21st century education.
Perhaps Tim Hutton would be interested in where content fits in to this model. I believe that it is central. We can provide the reliable, valid and appropriate sources for content, and have the students create the learning by piecing these resources together in a narrative that is modelled off of "Engraved on a Nation". Imagine the possibilities.
So, as Remembrance Day comes and goes, the stories of this day still resonate deeply with me and my family. And every year, on this day, I take the pledge again to tell the stories that will help my students connect to the sacrifice, the heroes, the difficult stories, and the present that was carved during the military history of this county.
I hope you join me at 11:oo o'clock today in silence, because, as Terry Kelly's song reminds us that it is a "Pittance of Time".